Housing and care specialist Blackwood hosted an AGM with a difference – by turning it into a music festival hosted by Scottish star Michelle McManus.
The Edinburgh-based company hosted its 'Fest in the West' at its Belses Gardens development in Glasgow inviting along its customers from across Scotland.
The festival was hosted by Pop Idol winner Michelle, who entered the UK singles chart at number one in with her debut song 'All This Time' after becoming a firm favourite on the show.
Guests were treated to a fun-filled day in which Michelle sang some of her best-known hits before spending time mingling and talking with customers. Other festival attractions were enjoyed with a range of acts on the 'Main Stage' and around the development from caricature artists and
therapets, to bubble entertainers, face painters and a silent disco.
Michelle said: "Its' a real honour for me to be Blackwood's host for the day. I think the whole set up and ethos is just fantastic.
"I love the fact that there's such a sense of community as well which I think is really, really important, it's great that people can live independently and also have a strong togetherness.
"I only live up the road so it's brilliant to come along today and see Blackwood's great work in action."
At this year's festival AGM, Blackwood customers wrote oversized fake cheques to explore how they would spend £5,000 to live more independently.
Blackwood displayed its innovative house of the future, the Blackwood House, after it built a replica version in three shipping containers, so that it can be taken around the country .
The house was on show at the recent Chartered Institute of Housing Conference in Manchester and features design aspects such as rise and fall surfaces and integration with Blackwood's CleverCogs system – an interactive software that allows people to live as independently as possible
and stay in touch with friends and family.
Blackwood Chair, Max Brown, said: "We want all our Blackwood developments to have a real sense of community and what better way than by getting everyone together from across the country for a really fun and engaging day.
"We like to think a little outside the box when it comes to our AGMs and make sure it's a day that our customers can really enjoy and share their opinions and ideas."
Max added: "We have over 100 customers attending every year and it's important to us that everyone has a great time year after year.
"Engagement with customers is vital to us to ensure we continue to develop innovative ideas that support independent living.
"It's a brilliant day and one I always look forward to – not everyone says this about AGMs I know –  with everyone trying new things and meeting
friends."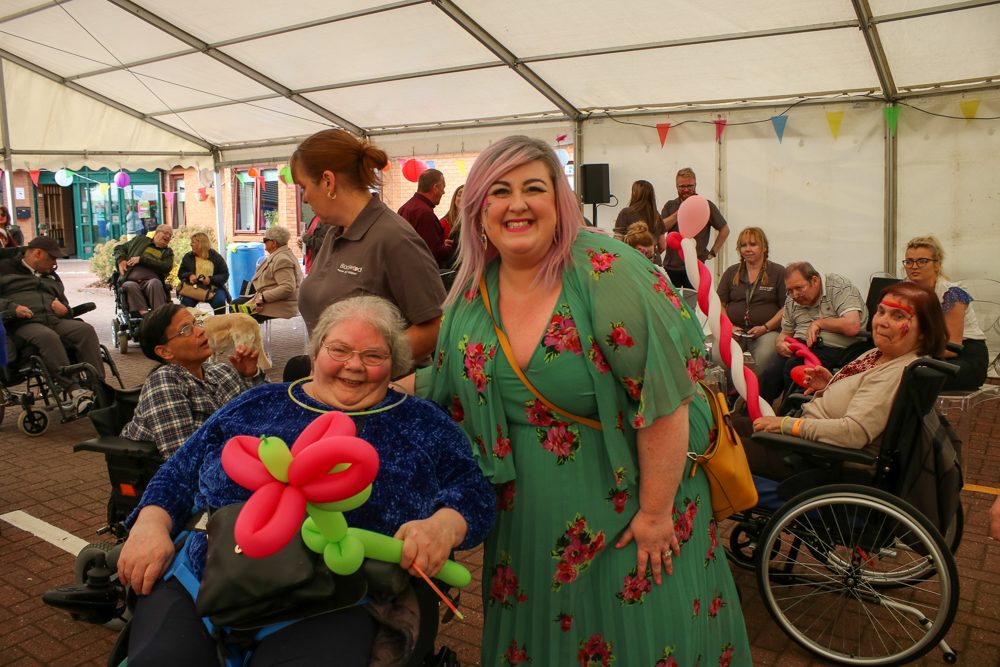 Since it was founded by Dr Margaret Blackwood in 1972, Blackwood has been a pioneer in design and technology, constantly innovating to transform the lives of its customers, helping them to live as independently as possible.
Blackwood's aim is to do whatever it takes to help people have control over their lives in accommodation that meets their needs. It has an outstanding record of adapting properties from entire renovations to minor adaptations which are incredibly liberating to those involved.