There is a lovely new artist run space in Leith. But it is more than an art gallery, it is a space for any creatives whether artists, designers or makers to display their work.
Situated on Ferry Road the space is just around the corner from Leith School of Art so is this going to be the next art quarter in the city? It is also just up the street from Coburg House and the owners have good links with some of the artists who work there.
The idea is to stage exhibitions, classes or host small events in this light, bright space which is on the north side of Ferry Road just along from Leith Library.
Keith Paton, one of the owners, has a plan for a projector…We met him with Lisa Arnott at the new space where they hosted their second exhibition in August. 'adfectus' included some of Lisa's own jewellery designs.
The other exhibitors were her fellow jewellery makers from the Abbeymount studios at the top of Easter Road. adfectus means emotion and each jeweller had reinterpreted various emotions like joy, absence and honesty.
The work had been curated in a different way showing it off more like paintings or fine art than the way that jewellery is traditionally exhibited.
Keith and Lisa are owners of Bloc Gallery on Ferry Road and we interviewed them for the September issue of The Edinburgh Reporter which is still available at libraries in the city or free on @PressReader pic.twitter.com/8UVdciSVws

— Edinburgh Reporter (@EdinReporter) September 16, 2019
Both owners live locally and coincidentally they had both walked past the then empty space, and both had the same idea about it for an artist run space.
The first exhibition 2020 vision was a collective staged there earlier this year involving 30 artists looking at clear sight, hindsight and related themes.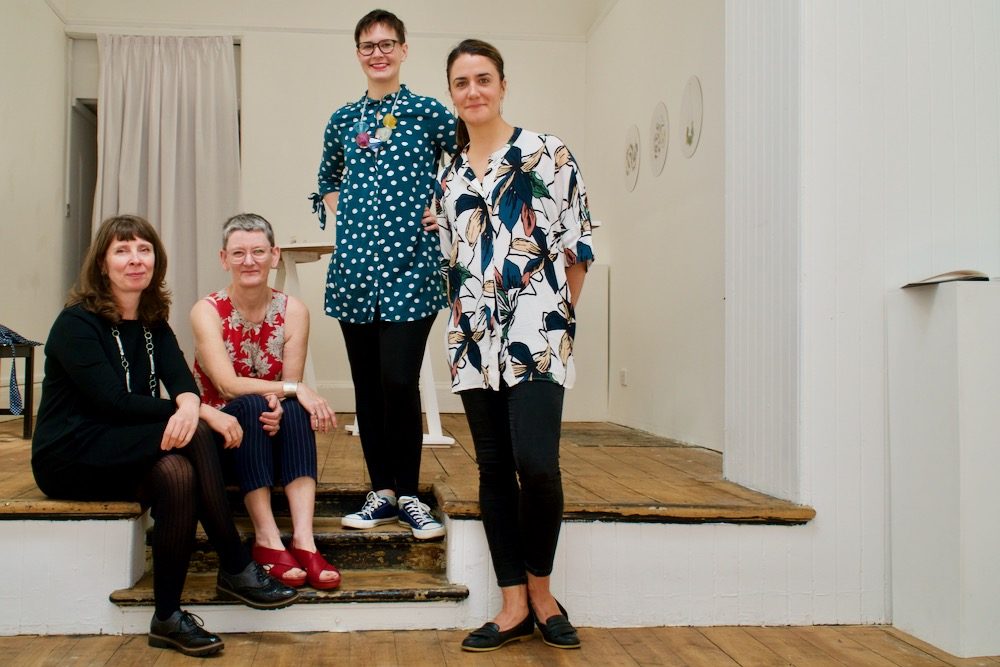 Keith is a visual artist working in paintings but branching out into sculpture now too. He said : "Having a space like this is obviously an opportunity for us to show our own work too."
There are some new exhibitions in the pipeline including art exhibitions, printmaking, contemporary crafts and pop up shops.
At the end of October painter and graphic designer, Alan Lennon, will be exhibiting his work.
Lisa explained : "I think the exciting thing about this space is that when artists put on exhibitions the public will get to meet them as they will be here. They also get to take ownership over that. In a commercial gallery you can be a bit detached from the people who buy work or see your work. Here we are creating a space that artists can actually talk to the public who can ask more about their work and inspiration. The world of arts can often seem quite an aloof, detached world whereas here we have created this space right in the middle of our local community, right next door to Artroom32 where young people come in and make their own art.
"People can find out more about the next stages of art and perhaps have their own exhibition in this space.
"We hope that with some of the other independent arts businesses in Leith that we can collaborate and support each other's businesses. I think that is a really important thing.We are not just doing this for ourselves, we are also part of an artistic community."
Keith added : "We are not trying to transform the area we just wanted to open the space because we think it is great. It will be run by artists for artists and it looks like a gallery but we want everyone to come in and have a look. We would love to hear from any artists who are interested in having a show in our space or working with us in any way."
The 25 square metre space is available for hire at £350 per week. https://bloc.gallery/