The Musician's Union revealed earlier this week that the Royal Edinburgh Military Tattoo which is a complete sell-out during its entire run each summer, is looking for a new stage band to play for food and lodging – but no pay.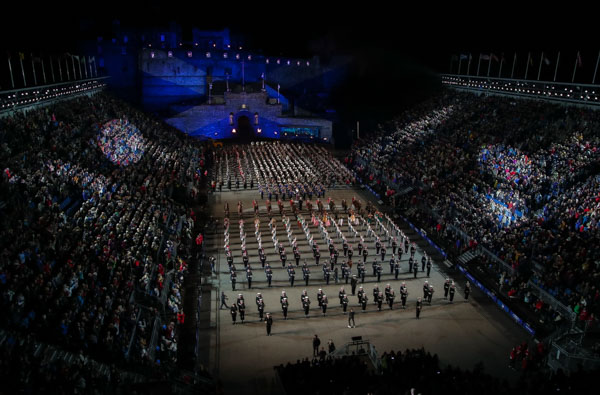 The musicians would have to play the run of 25 shows with associated rehearsals and would have to be at least Grade 8 standard. And despite union agreements to the contrary there is mention that rights for worldwide coverage would be granted to the Tattoo.
A spokesperson for the Royal Edinburgh Military Tattoo said: "The Tattoo celebrates the best military and cultural traditions, welcoming performers from across the world in an exchange of skill, art and heritage.  This year, in a move to widen the opportunities available to participate in the Tattoo, a not for profit organisation, individual musicians were invited to be part of this unique community on a voluntary basis."  
A spokesperson for the Musician's Union told us: "It is of grave concern for the MU and our members that such a prominent cultural event as the Royal Edinburgh Military Tattoo would be seeking the services of highly skilled, experienced musicians to perform an intense 25 show run to audiences of over 8000 people a night (and a global TV audience) for no fee.  They merely offer food and accommodation for performers from out-with Edinburgh.
"Our members rely on live performance as a vital source of income and the REMT are sending out a dangerous message that this highly skilled work is worth little to nothing – even as part of such a significant cultural event.  Are other service providers such as staging and lighting companies expected to provide their services for the 'opportunity'?  We doubt it.  This is nothing short of exploitation and we would encourage our members and all musicians not to accept this kind of work.  
"We urge the REMT in the strongest possible terms to fairly remunerate these musicians with the appropriate rates. We will be happy to advise them on this and other matters relating to the fair treatment of musicians."