The Trial, StoneCrabs Theatre Company
Part stand-up, part gig, with a sparkling performance by Inês Sampaio, The Trial tells the story of trans woman Tieta who returns to a village in Brazil in search of justice and understanding.
The audience plays witness and jury in this interactive new play, which is coming to the Fringe, that asks if we can reject authority in order to live and love in different ways.
Growing up queer in small town Brazil under military dictatorship inspired writer and director Franko Figuierdo to create the main character who leaves a rural town and ends up in London married to a rich surgeon.
When he dies, Tieta sends money back to her village and then decides to visit the community, with the trade off – you want my money, you give me justice. The audience will decide what that justice will be.
Like Tieta, the prejudice Franko faced about his sexuality – homosexuality was then illegal in Brazil and "gay cures" were applied – from members of his family and the wider community led him to leave home, and then his home country.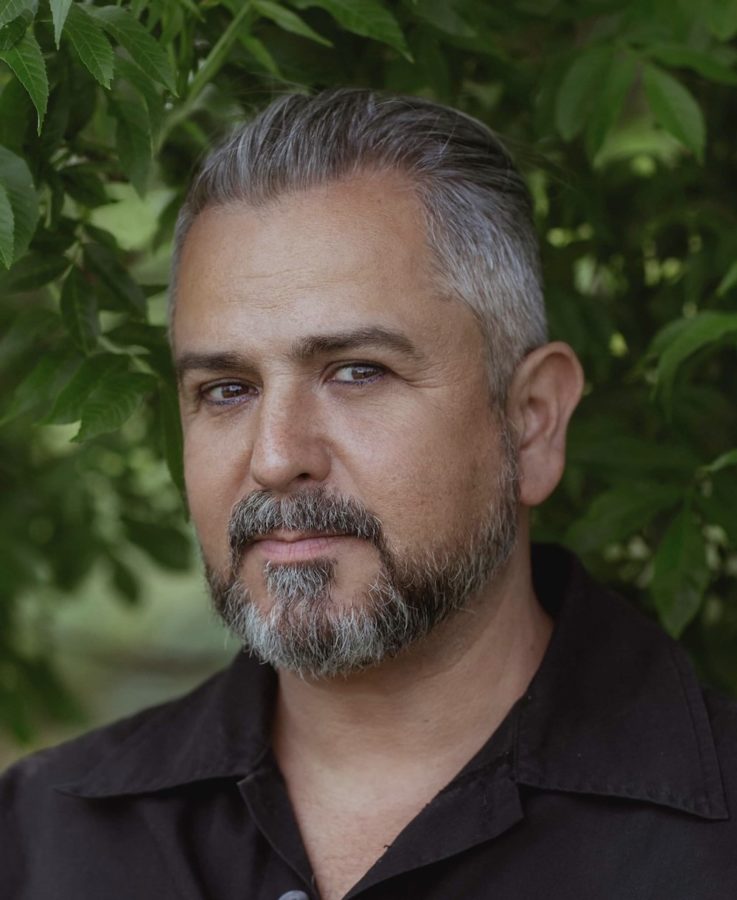 Now living in the Isle of Wight, Franko, the co-founder and co-artistic director of StoneCrabs Theatre Company, did, like Tieta, return to his village to gain acceptance from his family with varying results: "Sometimes strangers treat me kinder."
Touring the UK now, The Trial comes at a moment when the LGBTQ+ community is facing increased discrimination, the growth of the far right and personal attacks. "It is people's own ignorance that leads to fear and then to hatred" says Franko who says the time is right to raise the flag again about these issues.
Inês the queer performer who plays Tieta – "Franko's voice on stage" – and all other characters, invites the audience to dance at the Mayor's party. Starting with these small interactions, the audience is drawn into the conversation about the social and political struggles of the LGBTQ+ community in Brazil and on their doorsteps. Struggles that extend to all minority groups. Many audience members stay on to talk after the show.
"There's a call for action" says Franko, "be not indifferent".
Franko started his career as an actor and writer and directs, writes and teaches as a freelance artist for theatre companies. He has managed many theatre and arts projects and runs acting, directing and producing workshops in UK, Japan and Brazil.
Franko is currently in receipt of a DYCP Arts Council grant to deliver a nine-month research project on "developing new work with emerging creative technology" and is creative director for Out On An Island, an LGBTQ heritage project on the Isle of Wight.

Greenside @ Infirmary Street – Mint Studio 15.00 2-3, 5-10 and 12-17 August Suitable for 14+
Tickets here