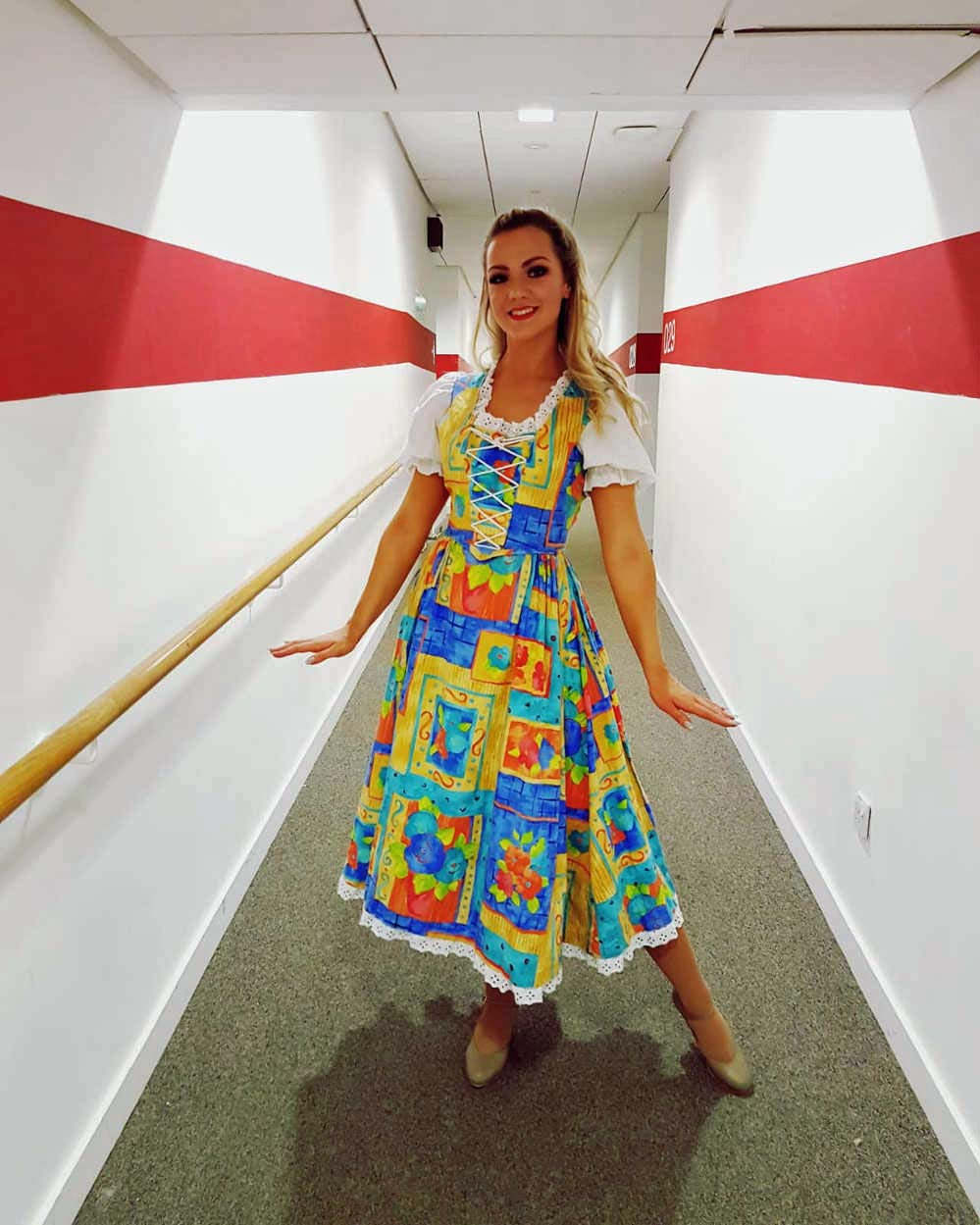 Victoria Cairns could not have picked a better show to make her dancing debut in pantomime.
The former George Watson's College pupil is now in the fun-filled Cinderella production at the well-appointed and comfortable Gardyne Theatre in Dundee.
The slick, two-hour show zips past and is a delight, not just for children but for adults too.
The gags can be corny but are well-delivered, the costumes colourful and the enthusiasm of the small cast never wavers.
Scott Fletcher is an admirable Buttons and the cheeky former Royal Scottish Academy of Music and Drama student is made for the role.
He's also making his Dundee debut and claims to have an affinity with the city as his great-grandfather's best pal's cousin used to go out with a girl born on Tayside.
The jokes are, I stress, better than that in the show. The two Ugly Sisters are – can't find a better word – ugly with Tom Urie (River City and Still Game are among his credits) as Jezmelda and Scot Squad star Darren Connell as Mefeinia.
Jenny Douglas, a former semi-finalist in Andrew Lloyd Webber's search for a Dorothy in the TV show Over the Rainbow, is a perfect Cinderalla, and former Queen Margaret and Edinburgh Napier graduate Naomi Stirrat (she graduated with first class honours in acting for stage and screen) is an energised Fairy G.
The cast had two weeks intensive rehearsal before opening night and Victoria revealed they worked ten-hour days perfecting the show produced by Robert C Kelly who has 35 years of stage experience.
And the contribution of Edinburgh-based choreographer Rhona Cleland, who began her professional career aged 15 as a babe in Babes in the Wood at Perth Rep, adds to the overall spectacle.
The locally-recruited young performers are well-drilled and obviously love what they are doing.
Victoria, who grew up in Midlothian but is now based in Edinburgh, is also having fun and so did the audience on the night we were there.
Tell your friends, particularly those in Tayside, that this is worth a look. Oh yes it is!
Cinderella is on until December 31.