Jeremy Balfour, Scottish Conservative MSP for the Lothian Region, visited Oaklands School on Ferry Road this week where he heard first-hand about their tremendous achievement of winning a Gold award from sportscotland for school sporting opportunities.
Oaklands School provides a significantly modified learning environment for pupils with complex long-term additional support needs, and this gold award is a triumph for both the staff and pupils at the school.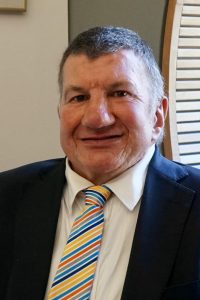 Jeremy said : "I was delighted to hear about Oaklands Gold success at the sportscotland school sports awards.  Oaklands school work extremely hard to support pupils who have a wide range of severe physical and learning disabilities and it is wonderful to hear they have rewarded for all their efforts.  Obviously many sports need to be adapted to the needs of the pupils, but it's fantastic to see the pupils engaging in a range modified sports activities.  I was also impressed to see their 'InnoWalk' device, which is a motorised piece of equipment that gives some pupils with limited mobility the chance to experience assisted and repetitive movement in an upright, weight-bearing position."
Jeremy has raised a motion at Holyrood  to congratulate the school on their award and raise awareness among other MSPs of this achievement.