There are two deals on offer this month from Just Eat Cycles – one is the Black Friday flash sale which runs from 23 -25 November and the other is the Winter Warmer which allows you to buy two months for £15.
When you are sorted out with membership you can then use the cycle hire scheme to get around the city with a bike which you can both pick up and drop off at your leisure. There are now over 30 cycle stations in Edinburgh making it more convenient than ever. You can check before you set off whether there is docking space at your destination. All the bikes have names meaning that you can either search for your favourite – or the app keeps a note for you of those you have already hired.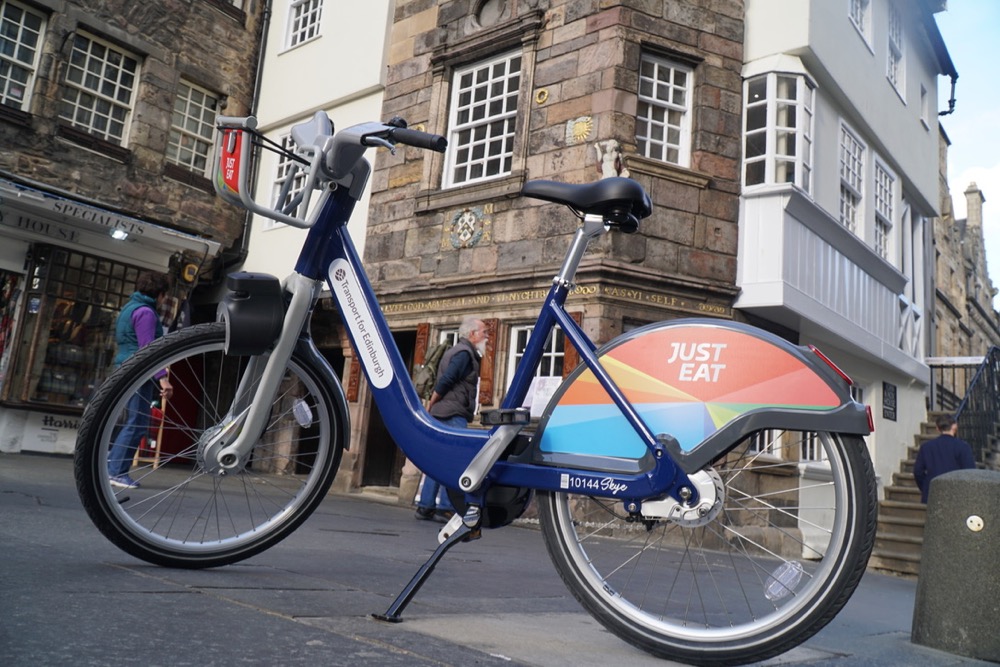 The special offer means that you could have bike hire at your fingertips for just 25p a day. You can then use a bike for up to an hour at a time for an unlimited number of trips both this month and next. You can buy the pass either on the app or on the website. The app is available for iPhone and Android.
Charles Graham, general manager of Just Eat Cycles, said: "We hope our winter deals will continue to offer value to the residents of Edinburgh, and to give them the opportunity to travel around the city for less. We have been really pleased with the uptake of the scheme and hope to see that trend continue. Our Black Friday flash sale is set to prove popular as we are offering a half-price annual subscription on sale for three days only."
Just Eat Cycles uses a pricing structure that allows users to make single journeys from as little as £1.50. Hirers can use 'extended rentals' to enjoy trips of more than 1 hour. Trips of over 1 hour will incur an additional £1 charge for each extra 30 minutes.
Other rates include £3 for a day pass, allowing unlimited hires of up to 1 hour each in a 24-hour period. For £90, users can sign up for an annual membership, allowing hires of up to 1 hour each for 365 days.
Serco has worked with The City of Edinburgh Council, The University of Edinburgh and private landowners to create a network of hire points across the city. Further hire points are being added across Edinburgh in a rolling programme.
The Pashley bikes offer cyclists really good handling and ride quality, featuring high quality Shimano gears and brakes, comfortable gel saddle, front and rear LED lights, full-length mudguards, puncture-resistant tyres (that do not compromise ride quality) and a step-through frame allowing ease-of-use for all cyclists regardless of height. The cycles have a redesigned gear set to suit Edinburgh. I find the handlebars very comfortable – although out of preference I would rather they had a basket on the front rather than just the luggage strap.
The bikes are equipped with Norwegian firm Urban Sharing's industry-leading smart technology, including built-in GPS and GSM capability enabling anonymised real-time communication between the bike and back office control systems. This will help Serco to ensure the bikes are well maintained and distributed to the correct hire point locations at the right time to meet customer demand.
The three-year concession agreement between Transport for Edinburgh and Serco will deliver a total of 1,000 manual bikes by the end of December 2018. Watching the Just Eat Instagram and Twitter accounts you can see the new bikes as they arrive.
The cycle scheme will also be using innovative technology including the unique hybrid lock provided by Urban Sharing the operators of cycle hire schemes in Oslo Trondheim and Bergen.