The Asian Art Sale will take place this Thursday morning at Bonhams when a Ming dynasty gilt-bronze group of Gyuanyin and Sudhana will take pride of place.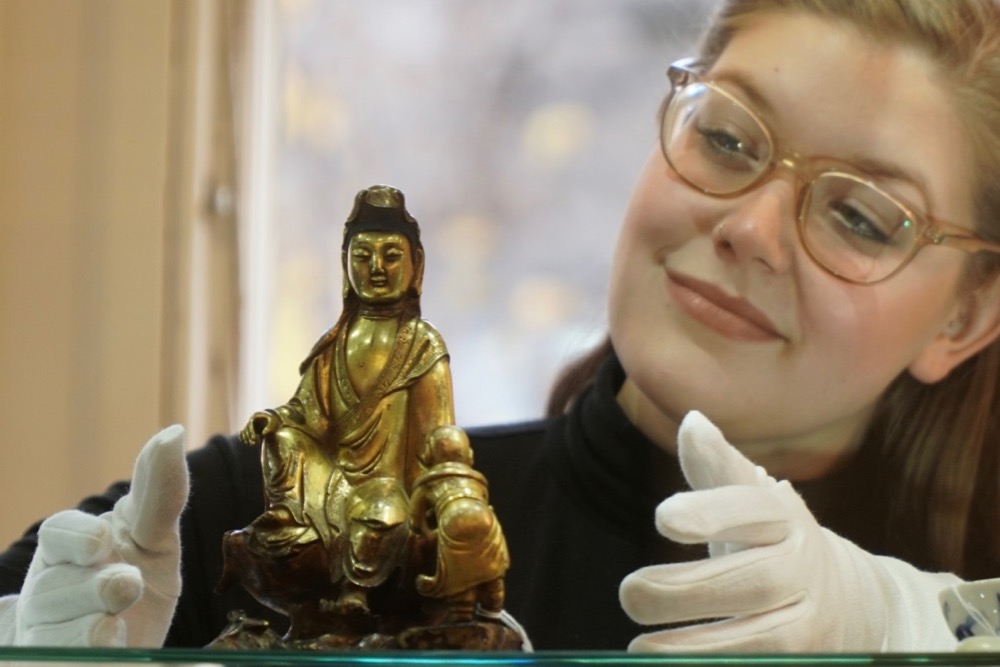 Guanyin is the goddess of compassion and the youth Sudhana is depicted meeting her on Mount Potalaka which was a popular subject for religious art. It has been in private collections in Australia and Scotland and will be on sale at auction this week.
As well as this there are many other Asian objects in the salesroom on display before the sale.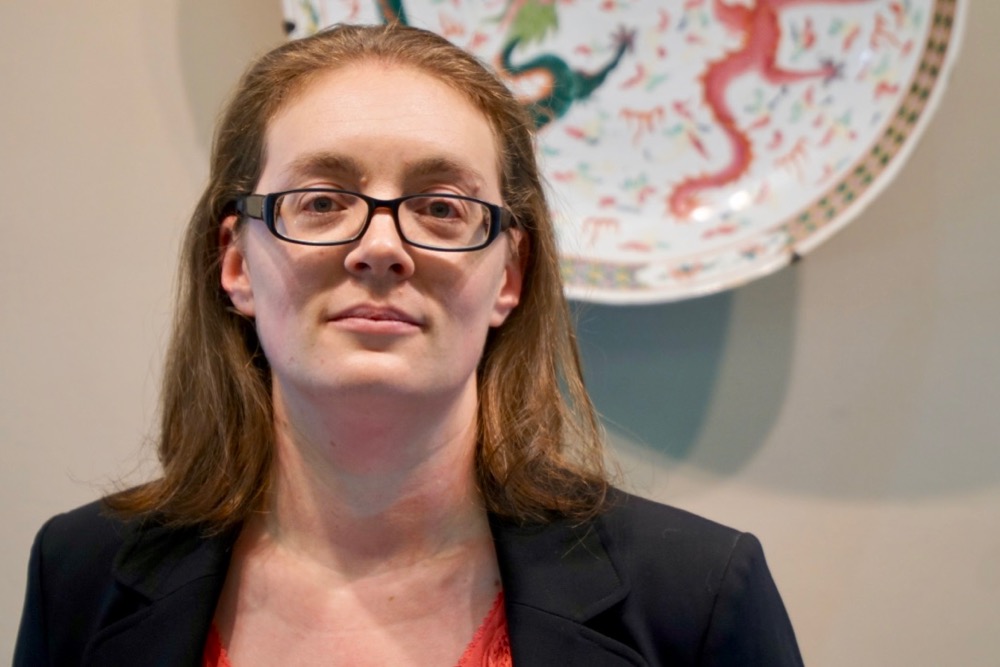 I spoke with Asha Edwards who is a specialist in Asian Art at Bonhams about some of the lots which will be sold. You can see the fruitwood box she talks about in the video below.
The Asian Art Sale will take place on 15 November 2018 at 22 Queen Street at 11.00am. There are Japanese and Chinese Art including bronzes, jades, snuff bottles, porcelain, textiles, lacquer, paintings and furniture.
You can see some of the selection here in our short video :