Alex and Daniela Vickers own a swimming pool business down south, but they came north to Scotland to find their dream holiday home at the 5 star Kenmore development.
Living in an urban environment like Edinburgh has its advantages, especially when you are still one of the working population, but sometimes you just want to get away from the hubbub to a more peaceful environment. That's where owning a holiday home in the country can come in very handy!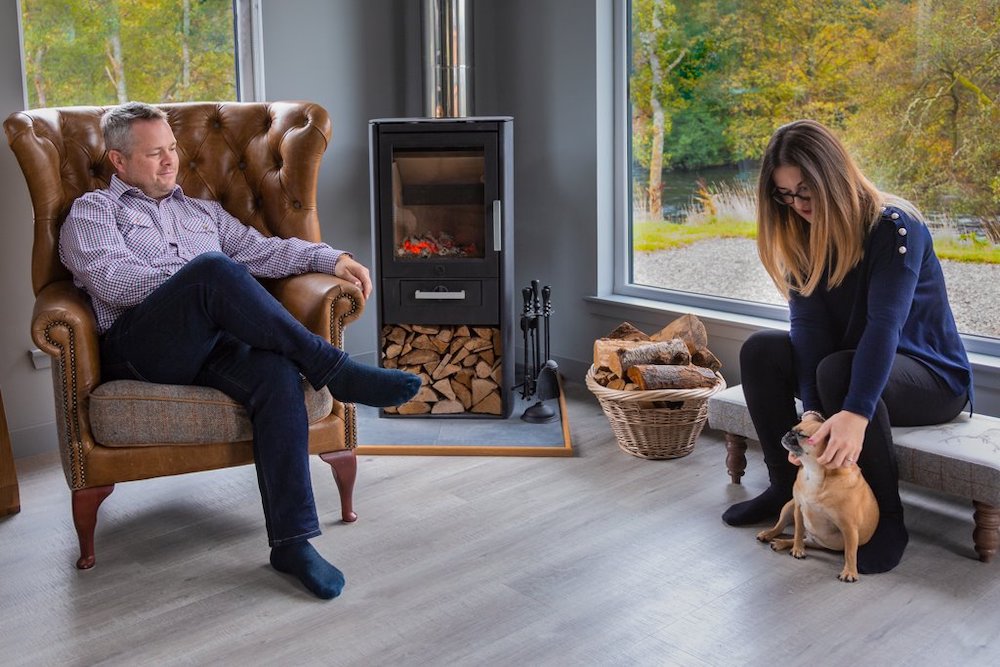 For business owners Alex and Daniela, buying a holiday home at Balloch Park, Mains of Taymouth, Kenmore, has been, in their own words, "the best decision we've ever made."
The couple, from Bedfordshire, run a swimming pool and hot tub business, Azure Pools Ltd, and wanted an "escape" holiday home property they could visit as often as possible.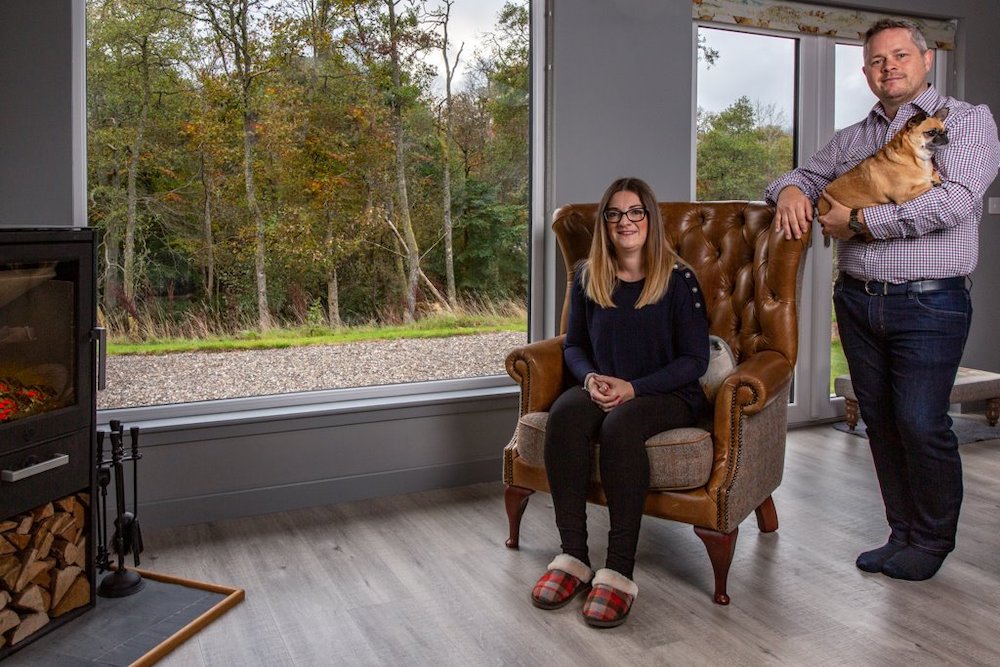 With a friend who comes up to Kenmore every year and who loves the area, Alex and Daniela were soon tempted to head north on a hunt for a holiday home. As Daniela explained, they had been keen on buying in Perthshire for some time, but were not sure where to start.
She said : "We were staying in a rental property near Kenmore, and decided to see what the Balloch Park development had to offer," she said. "We went into the office at Mains of Taymouth, and mentioned that we wanted somewhere really quiet and peaceful with a lovely setting. On our very first visit to the site we realised that Balloch Park ticked all the boxes, and we pretty much fell in love with it at first sight."
The couple viewed the show lodge, and as the development was at a very early stage, were able to take their pick of the available plots, opting for a riverside lodge with the most incredible views, overlooking the River Tay.
"Not only do we have easy access to the River Tay, but the view from our lodge window is absolutely beautiful," said Daniela. "The lodge has been built to a high standard and has all the features we need. We added a log burning stove which is cosy for the winter months. Our dog, Maggie, a Pug, Chihuahua Cross, loves it here."
"We're really pleased with the service from Mains of Taymouth – everyone is super friendly and helpful, especially owner Robin Menzies, which made everything for us so much easier and enjoyable," she added.
Daniela said : "We've had the lodge since August 2017 when we first moved in, so just over a year. We came up four times last year and we have been up three times already this year. We want to be able to come up as much as possible. We haven't ever regretted our decision to buy here at all."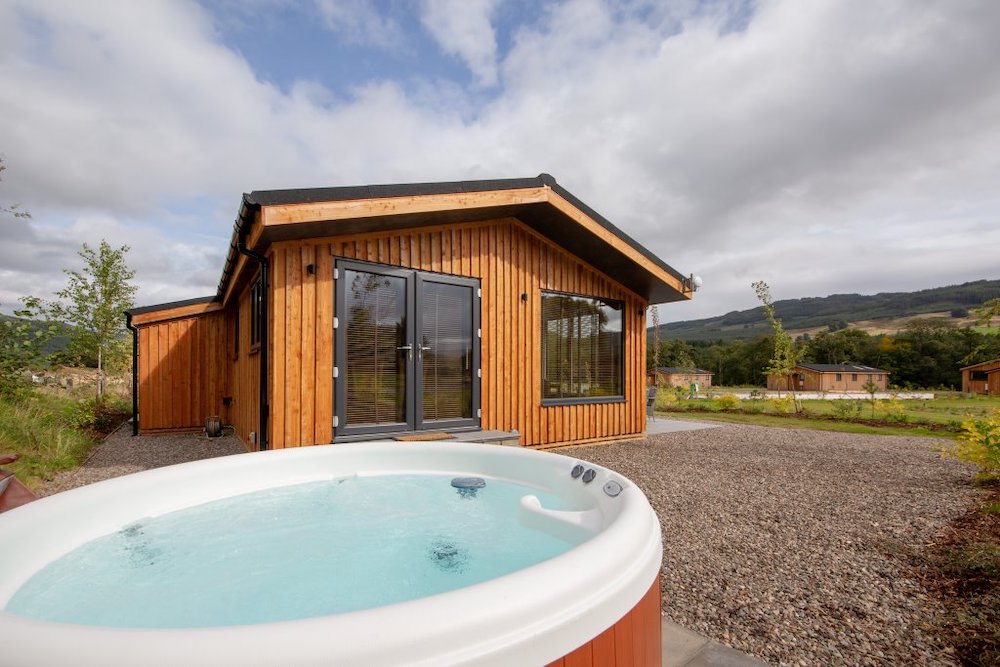 Prices at Balloch Park, a residential, holiday and buy to let development, are from £179,000 for stunning, built to order lodges, created from sustainable timber. A choice of two and three bedroom lodges are available.
Individually designed and built by award winning local builder, Blairish Restorations, Mains of Taymouth's in house builders, the lodges are complete with large and airy living/dining/kitchen areas, sleek custom built kitchens with stainless steel appliances, floor to ceiling windows, and stunning aspect ceilings with skylights. The spacious plots and give plenty of scope to enhance the lodge with outdoor living.
The development enjoys an idyllic location to the east of the main Mains of Taymouth estate with Drummond Hill on one side and the banks of the River Tay on the other. The market town of Aberfeldy is just six miles away with easy access to Scotland's Central Belt. Edinburgh and Glasgow are each around an hour and a half away.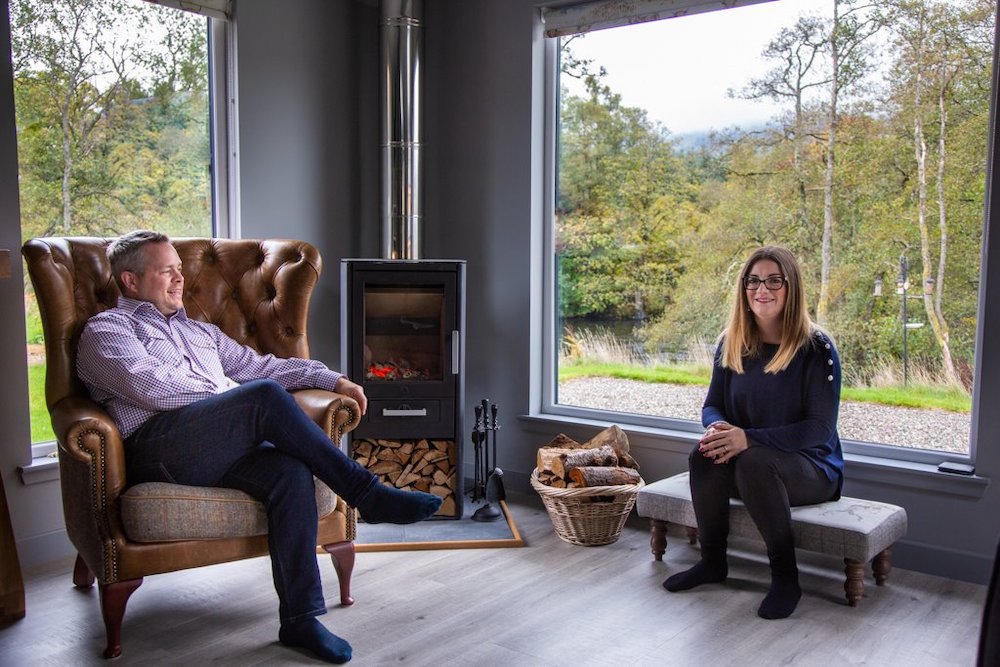 All owners at Balloch Park are given preferential access to Mains of Taymouth's many facilities such as the nine hole golf course and the riding stables.
"Sales are progressing very well here at Balloch Park, with phase one more than half way sold," said Estate Manager Peter Bancroft. "Come and view our fabulous new show lodge with its superior specification, internal finishings and stunning contemporary layout, guaranteed to impress all who view."
Peter added : "We have sold, so far, to a mix of downsizers and those wishing to acquire a holiday home, many of whom do live in big bustling cities.  We are also on the money with our comprehensive buy to let holiday package, aimed at investors. Our in house team can offer you a professional, fully managed lettings and maintenance service, making ownership stress free."
Contact Peter Bancroft, Estate Manager, on 01887 830226. More information here www.ballochpark.co.uk  email atinfo@ballochpark.co.uk.