Kate Campbell was a newly elected councillor in 2017, and now barely a year later she is the Housing and Economy Convener.
As a young councillor I asked how she tackles one of the biggest jobs on the council, and what she had done before being elected.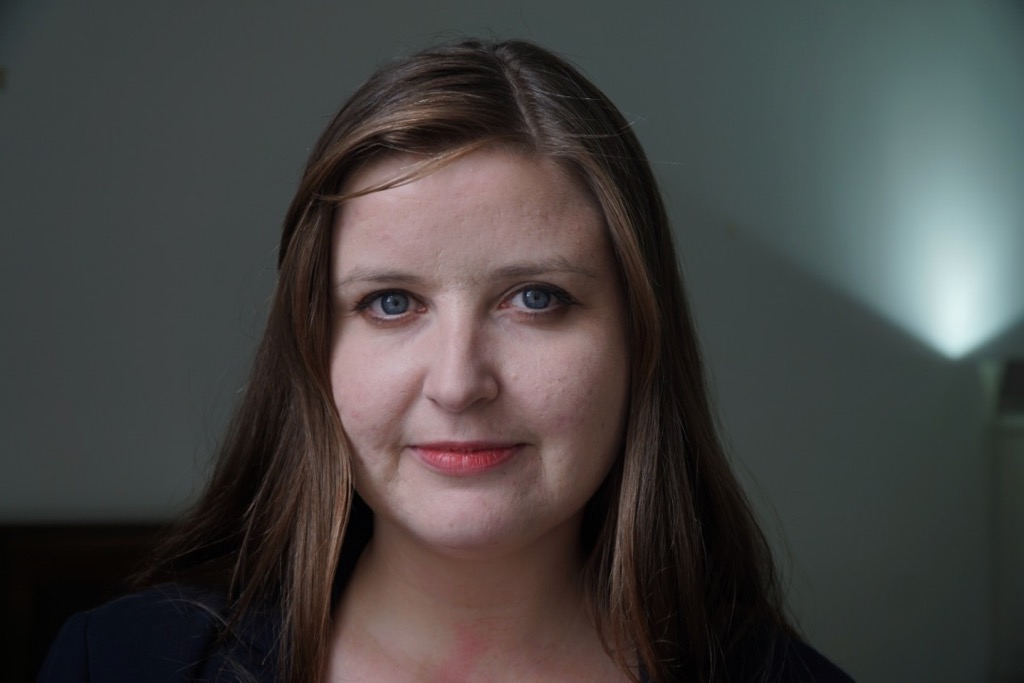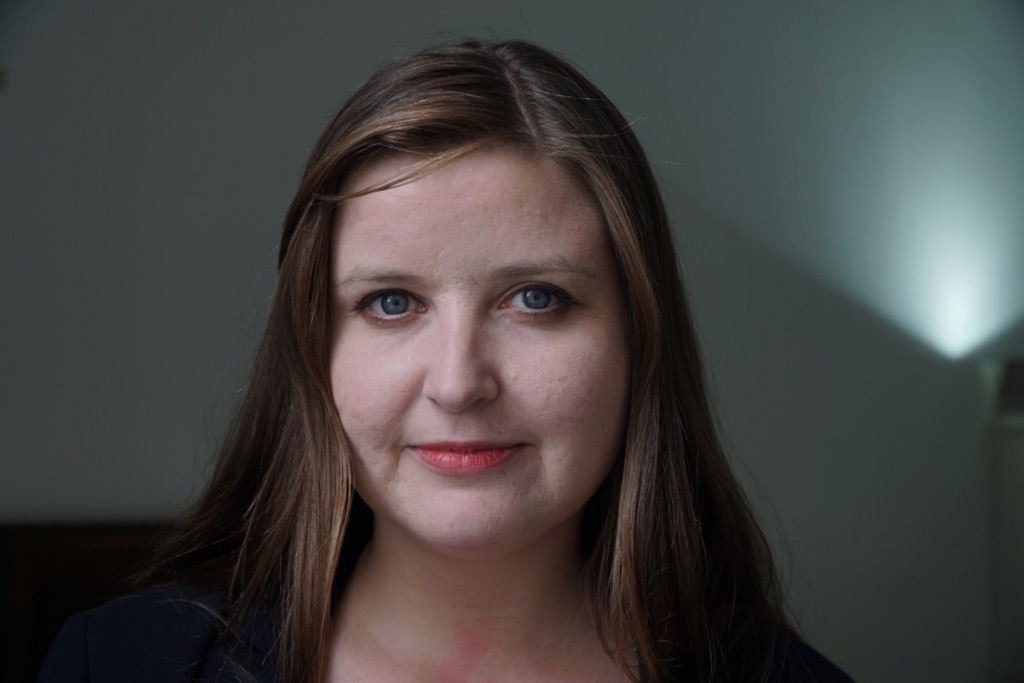 It turns out that she learned at the knee of one of the SNP Edinburgh heavyweights, Tommy Sheppard. Councillor Campbell ran his constituency office dealing with all manner of issues raised by those living in Edinburgh East. She feels that this is one of the best ways that she gained experience and that it has prepared her well for tackling the housing shortage in Edinburgh.
In the next ten years Edinburgh Council has promised to build 20,000 new affordable homes. Our city's population is growing all the time and reached over half a million citizens in 2016. It is expected that the number of people living Edinburgh will grow to almost 600,000 by 2039.
Cllr Campbell explained : "It has been a steep learning curve, but there are two things that I am interested in. I may not have 'professional skills' but then my role as a councillor is not to do an officer's job. We have very highly skilled officers and I think my role is to understand the problems that the city faces and to speak to people about them.
"Working with people on the ground in eastern Edinburgh gave me a good understanding of some of the challenges that people face. We are elected to represent people and to ask the questions that people want us to ask, and then perhaps to keep asking questions. I feel I am quite good at that.
"One of the things I did when I was first appointed to the homelessness role was to go out and speak to people in third sector organisations and to people who have lived experience of being homeless. I also consulted with council officers to build up an understanding and I continue to do that."
Kate Campbell represents Portobello/Craigmillar Ward along with three other councillors, all four from different political parties, in what Councillor Maureen Child calls the Rainbow Coalition out in the eastern part of the city. This is the same area that Tommy Sheppard represents, and it is knowledge of that community that helped Campbell get elected in the first place.
40% of people who live in Edinburgh work in 'high skilled occupations' as defined by the Office of National Statistics (mainly professions in the health, science and finance sectors).
The capital's economy is driven by finance and insurance with over 10% of people who are in employment working in that sector.
Councillor Campbell studied film-making at Edinburgh College and then worked in a call centre before taking a stance during the Scottish independence referendum, eventually joining the SNP.
She says that working under a no hours contract in a call centre was educational and there were lots of people without job security who also supported independence. Starting her political career there, she began campaigning for Scotland to leave the union in her workplace. She handed out Wee Blue Books for her colleagues to read during times when they were less busy.
She then went to work in the office of former Justice Secretary Kenny Macaskill campaigning for independence. Joining the SNP was a pivotal moment and she then worked on Tommy Sheppard's election campaign. She explained it was an intense period but said : "We felt we could change things. I remember the night before the referendum speaking to people. I had so much respect for people who had not yet made up their minds. They were all taking it really seriously, and really thinking about and considering their decisions."
Born and brought up in London Kate visited Edinburgh one August, came back at Hogmanay and then came to live here in April. She had no firm career plan but took any job going to get away from London where there were tube strikes. She then went to Edinburgh College followed by Jewel & Esk College to study TV production and finally filmmaking at Edinburgh College of Art. She made films during her studies, and a short film made after graduation with a Spanish colleague was featured at several film festivals.
But the films had to go when she took up politics, although she hopes to go back to making films 'one day'.
This has been a meteoric rise from new councillor to Housing and Economy Convener in much the same way as several others on the administration, but we asked how she has learned about her job since taking up the position.
She explained : "One of the things that I had done immediately on being elected was to become Homelessness Champion.  (I changed that name to Chair of the Homelessness Task Force very quickly!) Housing is of course a large part of that brief, and it was one of the things that drove me to stand for election. When I worked with Tommy I realised that people who came to him for help asked for assistance with housing, but there simply were not enough affordable homes.
"People could have very harrowing stories but there is still a huge need for more homes. We have a very ambitious programme of delivering 20,000 new affordable homes, but it is much more than that. We need the right tenure of homes, with grant funded social housing only one way of providing the homes needed."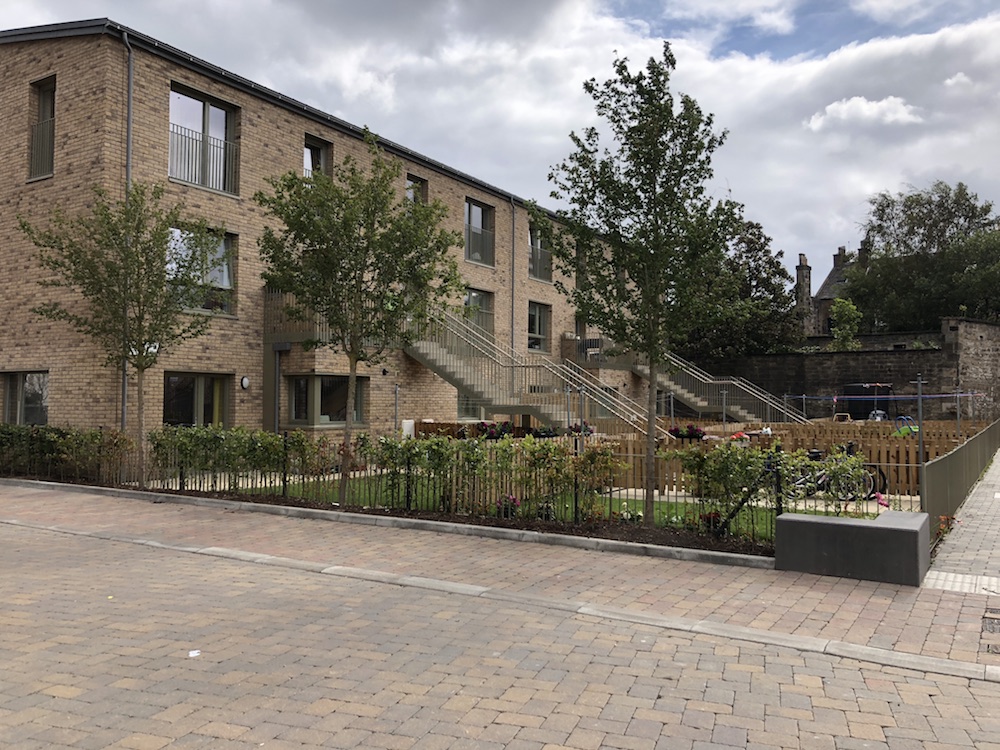 She held up Leith Fort as one of the areas where the council has got things right. The homes there are modelled on colony housing elsewhere in the city, and this is a place where people really want to go and live. The partnership formed between the Port of Leith Housing Association (PoLHA) and the council meant that there are now 32 council homes and 62 homes for mid market rent. The houses range from one bedroom to three bedroom properties, and have a communal landscaped area. The development has already won awards from Architects in Scotland and the Saltire Design Awards and has been nominated for many more.
SHAPING POLICY
To shape the council's housing policy is a mammoth task. What is Councillor Campbell working on now? "We recently bought a lot of land at Granton which is really significant and also a huge responsibility for us. This is the land which includes the gas works. We don't want to just build isolated homes, we need to create communities and that starts with engagement.
"There will be around 1600 affordable homes in this area and we have to look at how we build communities, with schools and transport too. One of the opportunities we have is to build on the sense of place here with the iconic gas works as part of it.
"We don't want to just build suburbia, these need to be places that people want to live in. There will be a lot of community engagement and we need to make this a thriving area.
"In other areas like Meadowbank, Powderhall and Fountainbridge we are also engaging with the local communities about plans to put housing alongside some commercial development. One of our important industries in Edinburgh is our tech sector and we want to provide small units for that particular business area to base themselves in.
"The School of Informatics here is world-renowned and we want the graduates from there to stay, so we have to create the conditions for people to stay and create businesses here. It starts with office space. We know there is a lot of pressure on office space at the moment, but through the City Region Deal there is a big focus on data driven innovation working with the universities. There is a lot of opportunity in Edinburgh, and there are many reasons why people choose to live somewhere. Consistently Edinburgh comes out as somewhere with a high quality of life, but we need to maintain that with good transport and good business support for start-ups.
"We have a thriving tech sector who feed off each other so it is about recognising that and about the council reacting to that. Employability is very important, skilling people up. I don't mean graduates but others who will work in that area need to develop their skills. The Edinburgh St James FUSE project, the Recruitment and Skills Centre (RSC) at Fort Kinnaird and the Airport Recruitment Centre (ARC) are examples of ways that people can acquire new skills to make them more employable. This helps people at all levels."
EUROCITIES
Edinburgh is hosting Eurocities in November and Councillor Campbell is looking forward to that as she will use it as a way of speaking to others with similar challenges to Edinburgh.
She explained : "Edinburgh is a very European city and a lot of our challenges are shared with other cities in Europe. Our international strategy is important and we have to be focussed on what we really want to get out of that.
"The Waterfront is one example; there are many other European cities who are developing waterfronts and we can exchange ideas with them and see what they have done. One of the key things is to form relationships with other cities that we can share best practice with."
Kate spends her spare time walking her dog which she feels is a good way to get to know some of the sites in Edinburgh which pass across her desk.
She concluded : "I think it is quite helpful to know about the various areas of the city, and getting an understanding of those is important. And it is good to get out walking as I spend a lot of time at my desk or a table these days."
Making a difference is important to her and she thinks there is a lot of commitment to doing just that in the coalition.
But as for something tangible,  Cllr Campbell is really keen to get the message across that the council already has 2000 affordable homes on site, that they are proceeding with work to upgrade kitchens and bathrooms in existing council houses with a programme of energy efficiency underway too.