A devoted gamer has raised over £5,000 for a children's charity and is about to take part in an exhausting 24-hour gaming marathon for the seventh year in a row.
Save Point organised by Edinburgh Children's Hospital Charity (ECHC) is the UK's biggest 24-hour gaming marathon – and instead of running, it can be completed just by sitting on your sofa.
Mags Donaldson, 35, whose day job is a Technical Writer at video game company Rockstar North, rose up to the challenge of completing Save Point in 2012 and hasn't looked back since.
Mags Donaldson said: "I've wanted to fundraise for a good cause for a while before completing Save Point for the first time.
"I've thought to myself, well, I'm definitely not going to run a real marathon, so I started looking into alternatives and came by Save Point. I've been an avid gamer basically my whole life so it was the perfect solution.
"I get to spend a whole day playing my favourite games while making a real difference."
Mags knows ECHC as she lived near the Royal Hospital for Sick Children (RHSC) in Edinburgh, while her older brother was treated at the hospital many years ago.
When her niece suffered from a bad concussion a few years ago, she was also admitted to RHSC where ECHC works to transform the experiences of young people in hospital.
Mags added: "The difference that ECHC makes to the children at the hospital as well as their parents and carers can't be missed.
"They're a very important local charity. Not only do they provide cutting edge, medical resources, but the way they treat and look after kids to make their stay at the hospital as pleasant as possible is really admirable."
One of Mag's biggest fundraising achievements was hitting the £1,000 mark while gaming for 40 hours straight. For each £20 donation, she promised to add an hour to her total time.
This year, she has raised nearly £500 so far and believes more people should get involved with the challenge.
Mags added: "It's an intense experience, but it's so much fun and you can do it from the comfort of your own home.
"Seeing how much the marathon and all of its participants have raised over the years is really fulfilling. Little by little, we're making things better for all these kids and their families."
Set up by Tom Freeman in 2009, after his newborn daughter was born, Save Point has attracted numerous players over the years and raised a staggering £110,000.
Tom said: "When I first founded Save Point I never dreamed for it to snowball into something so big. We get people from all over the country and beyond taking part and there is an incredible community spirit to it.
"The community is a huge part of Save Point. We've had plenty of heroes – whole offices and families getting involved. It's a great opportunity to bring people together because anyone can be a gamer. It just shows that ECHC's work really touches people's hearts.
"Mags has been a phenomenal, top fundraiser throughout all these years, and what's incredible about her efforts is that she creates that special link between the charity, the gaming industry and the Save Point community. It's really admirable."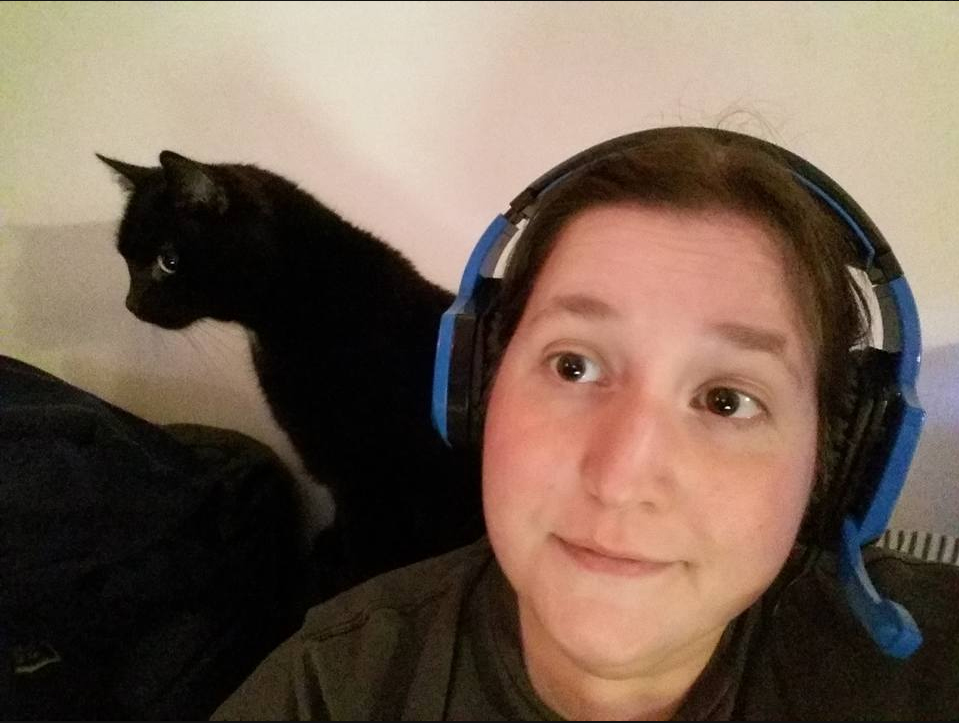 Ollie Snape, Assistant Community Fundraiser at ECHC, said: "Mags' achievements and the commitment she has shown to Save Point and ECHC truly is amazing. To have someone recognise our work and be willing to continue to support us throughout all these years really encourages our efforts to continue what we're doing.
"The best thing is that anyone can take part in this event. The whole Save Point community is very supportive and everyone cheers each other on.
"We encourage participants to share their experiences on social media and we've even had people live stream their challenges – it's great to see how engaged people are.
"We're really looking forward to this year's marathon and wish all of the gamers the best of luck."
The marathon can be completed either in tag teams with family and friends or as a solo run, as long as the total time adds up to 24 hours.
All games are allowed, whether it be on console, computer, mobile phone, Facebook or even old-fashioned board games.
Participants are asked to share their experiences on social media with a hashtag #SavePoint18 and each person that raises over £50 will receive a free ECHC t-shirt.
ECHC also encourages gamers to put safety first and to take regular breaks away from the screen.
Save Point will take place between 12-14 October.
The funds raised by ECHC help to fund equipment and activities that improve young people's hospital experiences, so that they can be a child first and a patient second.
To take part or find out more, click here.