The operators of Holiday Inn Express Edinburgh City Centre, RBH, are to invest a total of £5.25 million in the hotel to upgrade the interior and build an extension.
The public areas and bedrooms will all receive attention and the extension will house 25 extra rooms. Guests should not be disturbed too much as the work is being carried out in phases at the hotel situated opposite The Playhouse.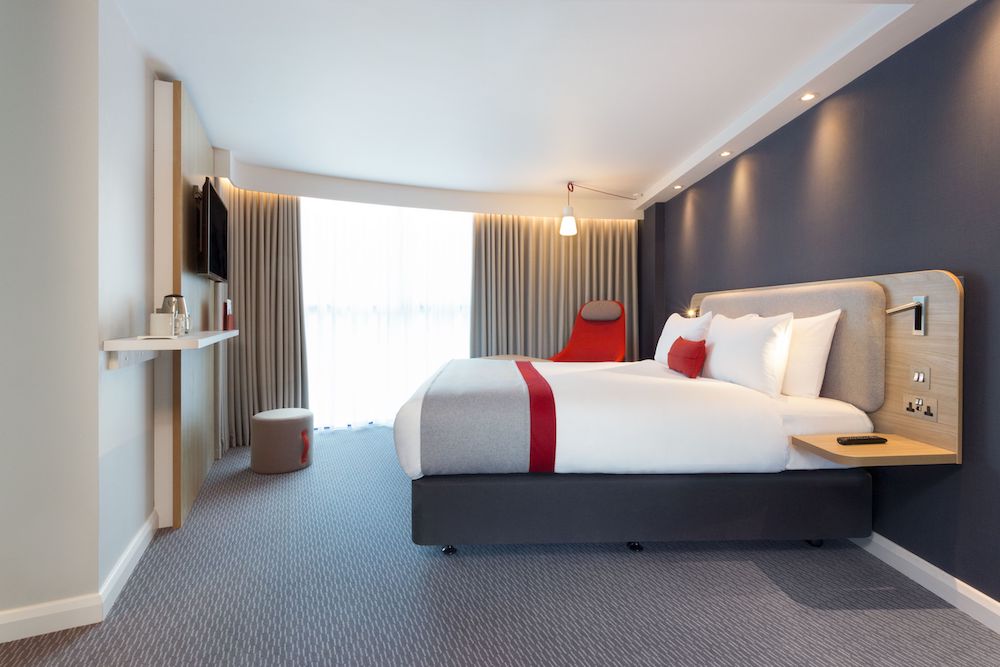 The upgrade is in line with the 'Next Generation' concept used by the hotel. Their main public area The Great Room has been fully brought up to date with a brighter and more open environment for guests. The new furniture is aimed at making all guests more comfortable there. In the bedrooms desks will be replaced by multi-use tables and chairs which can be moved around the room as guests wish.
Alex Cameron, General Manager of Holiday Inn Express Edinburgh City Centre, said: "This multimillion refurbishment will transform the hotel, as well as adding extra bedrooms so we can accommodate even more guests when they visit the capital.
"Although the work is extensive, we've been carrying it out in stages, so our guests will still enjoy the best possible stay with us. Work has been completed on the lobby, public areas and existing bedrooms, and our 25-bedroom extension will be taking shape in the coming months.
"We're very much looking forward to unveiling the finished product to our guests in summer 2019."
RBH are the leading independent hotel management company with over 70 branded and private label hotels in their portfolio.