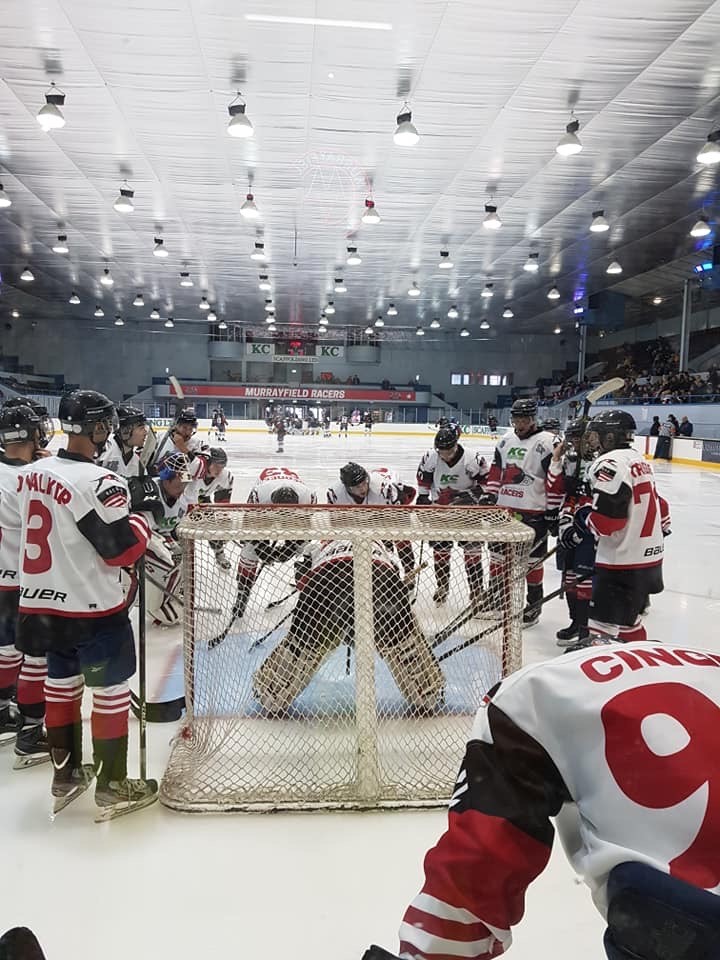 Challenge: Murrayfield Racers 3, Dundee Comets 5; Dundee Comets 3, Murrayfield Racers 6. (after overtime). Tie decided after extra time.
Edinburgh-based Lewis Gold netted with one second left of sudden death overtime to hand Dundee Comets victory in the two-leg Caledonia Cup over re-born Murrayfield Racers, back on the ice after more than 20 years.
The Tayside team, beaten 6-3 in Dundee on Saturday, won 5-3 at Murrayfield in the return to move the game into sudden death overtime.
And Gold, who was judged Man of the Match, took advantage of a rebound from home netminder Craig Mallinson to win the game.
Earlier, the Dundee side moved 2-0 ahead with two goals inside one minute early in the first period.
Adam McNicoll slotted home after the puck was fired from near the hashmarks across the Racers goal by John Dolan, a former Dundee Stars player. Callum Hill was also involved in the power play move. Time 5min 32sec.
And Comets struck again 48 seconds later with Hill again involved in the move. He set up David Pokorny who made no mistake.
Racers, who had started well, fell out of the game as Dundee dominated and the home side did not help themselves by making mistakes in critical areas.
The scoreline stayed the same until the break but Racers came out flying and Callum Boyd, who was eventually voted Racers' Man of the Match, netted after 16 seconds, the former Glasgow Clan player opening the home side's account.
He picked up the puck near half-way and sped towards goal and the Ayrshire-based player kept his composure to slot home.
And the same player levelled after 27 minutes from close-in and the sides were deadlocked until less than three minutes from the end of the session.
Former Comets netminder Mark McGill made several key stops before he was replaced by Craig Mallinson.
Then Racers took a penalty for having too many men on the ice and
Hill took advantage on the power play.
And Dolan made it 4-2 unassisted ten minutes later but experienced Martin Cingel pushed the puck home from close in after 53 minutes to give home fans hope.
Michael Ireland then had a chance seconds later but his shot was blocked by Comets netminder Andrew Michie.
At the other end, Mallinson made two key saves late on as Comets piled on the pressure.
Racers were unable to clear their end and Comets pressure was rewarded when Lewis Mcintosh powered the puck home after being set-up by another former Stars player, Sam McCluskey with 51 seconds left.