UniverSoul Circus at the Circus Hub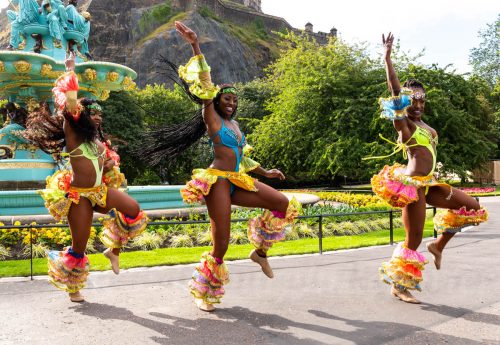 America's biggest circus, has been stunning USA audiences for 25 years and making its European debut at this year's Edinburgh Festival Fringe at Underbelly's Circus Hub on The Meadows.
UniverSoul was created by top US concert promoter Cedric Walker, who 25 years ago had a dream to produce a live entertainment family show that celebrated urban American communities. Fast-forward 25 years and Walker's vision, UniverSoul Circus, has entertained over 20 million people and is now firmly established as beloved and highly anticipated tradition in cities across the United States, featuring performers from across the world.
Acclaimed international circus artists performing include: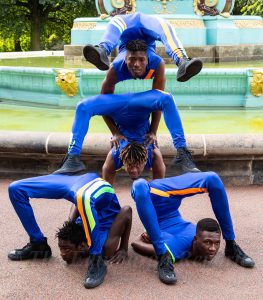 •Bone Breakers, incredibly artists Soulemane Soumah, Norbert Tonguino, Alhassane Keita, Mohamed Bangoura from West Africa will bend, twist, fly and contort to amaze and astound!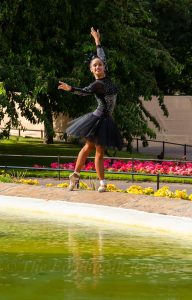 •Beatriz Torres Cuellar, the Cuban ballerina who embodies the words elegance, beauty, and grace.
•US internet hip hop dance sensations Fresh the Clownsss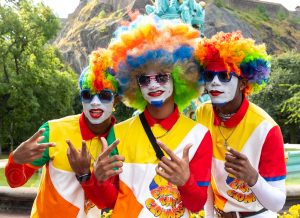 bring a fresh, hip and contemporary spin to clowning. Members Ira Smith, Malaino Ross, Marcel Bonds don't do the big red nose, big red shoes, and crazy ties… Fresh the Clownsss are always "swagged out" in the latest fashions and colorful hairstyles.
Venue: Udderbelly Circus Hub
Price: Tickets from £20.30 (includes £0.80 in fees per ticket).
Duration: 60 minutes