Camera Obscura & World of Illusions the visitor attraction near the castle that is like no other in town, has won five stars from VisitScotland for the tenth year in a row.
It was established in 1835 and continues to provide a unique fun day out with its views across Princes Street to Fife, and much more inside!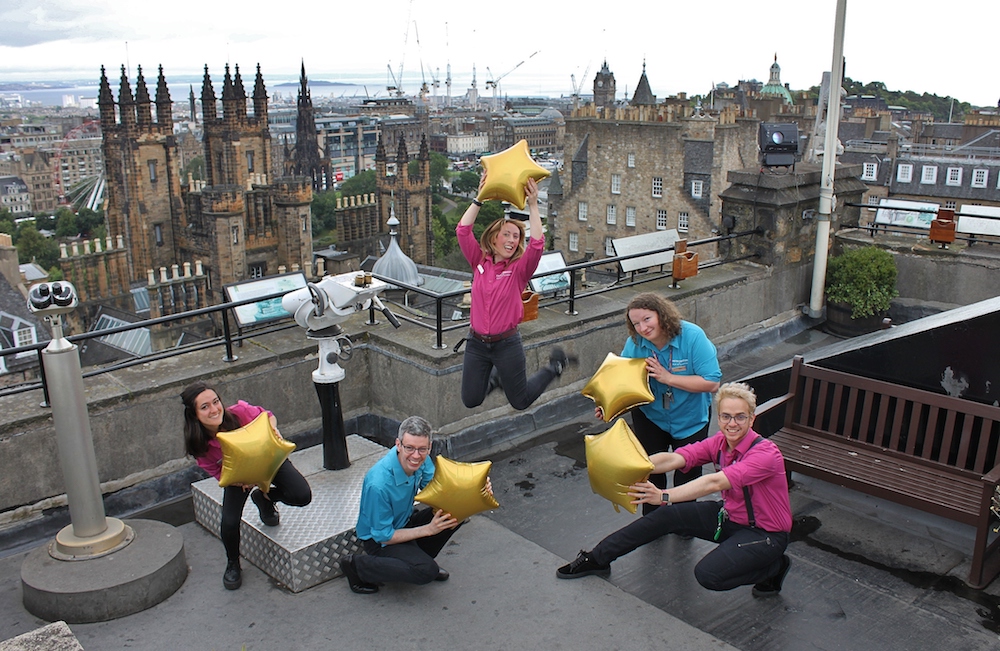 The customer service team were particularly praised for their enthusiasm, recognising the new emphasis which VisitScotland puts on the elements of Hospitality & Friendliness and Service & Efficiency.
Assistant General Manager Tony Millar said 'We're over the moon to have been awarded the five-star visitor attraction award for the 10th year in a row. It's a testament to our team's focus on customer needs and their approach to welcoming all our visitors, which has made this achievement possible. As one of the top visitor attractions in Edinburgh, we have a responsibility for giving all guests to the city an amazing and memorable visit, and this award recognises all of our effort and hard work.'
Camera Obscura & World of Illusions is ranked as one of Edinburgh's top attractions on TripAdvisor, sitting at number 5 on the top things to do list. With nearly 7,500 five-star, or excellent, reviews, it has been ranked at the top thanks to visitors' own experiences.