One20 which opens today is a new café, bistro and restaurant on Dundas Street which packs a punch when it comes to style.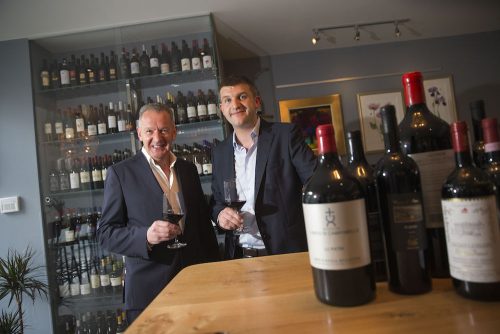 At one of the opening events earlier in the week I was introduced to owners Ronnie and Kyle Reid the father and son who have developed the concept and who will be on hand to welcome customers. The restaurant is expected to employ about 15-20 people.
With a background in wine, the Reids have a lot of knowledge about what you might drink out of the 250 wines on offer, but you only have to look at the array of Ronnie's books in the restaurant to see that the food will be a bit special too. They will serve a wide range of charcuterie, cheeses, patisserie and light meals. They hope to introduce you to unusual, healthier options that you can't find in the supermarket and will change the menu each week.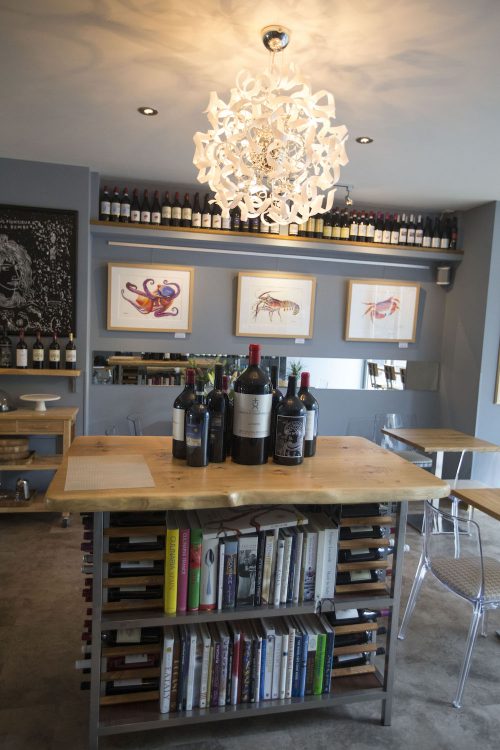 With everyone travelling a bit more they believe that their customers have a more educated palate, and they are trying to fill that gap in the market.
They have invested £1.7m in bringing their dream to fruition, and have engaged main chef Andrea Bianco along with sommelier Giovanni Mariani both from Italy. There will be regular tasting evenings even before the second phase of the development is open.
Kyle Reid said : "If we don't believe in it, we won't sell it. We have travelled across Europe to source fantastic, quality products to sell at One20 and we are excited to bring them to Edinburgh. We buy straight from the producers and sell directly to our customers. This is a model that is unique in Edinburgh and helps us to ensure the quality of what we are selling, while being able to offer luxury items at affordable prices."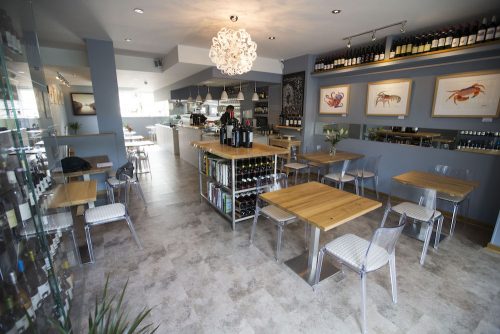 And it isn't just quality food and wine that is important to the Reids. They want the entire experience of visiting One20 Wine Café to be a memorable one. No detail has been left to chance and this was one of the reasons for choosing the Dundas Street location.
Director, Ronnie Reid, explained: "We looked for several years to find exactly the right property in Edinburgh. Being able to buy outright, rather than rent this property in Dundas Street, meant we could design it exactly how we wanted. It was really important to us to be able to do that."
Starting off from a new but totally empty concrete shell, and with constant hands on involvement and control of the project, Ronnie and Kyle have been able to complete the build and finish to an exceptionally high standard. Final touches fitted-out by a team of design and constructionspecialists from near Venice, Italy, and there are spectacular Murano glass chandeliers, all ensuring a modern light and welcoming look.
Located in a street of art galleries also inspired the Reids to offer a more relaxed option for art lovers looking to buy a unique piece of art. The walls of One20 Wine Café are adorned with original artworks, all of which you can buy.
Ronnie said : "We are keen art lovers ourselves. I know I would enjoy buying a painting while relaxing over a glass of wine. I'm sure other people will too!"
Kyle added: "Our philosophy is all about quality and affordability. We want people to come to One20 and have a wonderful experience involving quality food, wine, and even art, but one that doesn't break the bank."
The second phase of the project is even more exciting. I was given a tour of the building and next door there will be a two storey luxury food and wine boutique, where customers can purchase the quality produce they have sampled in the wine café to take home.
There will also be a larger area for you to have a bit of fun and sample the wine before buying.  It is expected to open before the end of the year.