The Edinburgh Grand on St Andrew Square will open its doors to guests on 1 June 2018 who want to come and stay in the self-catering apartments, but it will also have something behind its facade for those who live in Edinburgh.
The new Register Club will have the feel of a club and the sophistication of a cocktail bar.
As we already reported the new bar will be situated in the west wing of the fourth floor, but what we didn't know then was that the bar will be run by The Bon Vivant promising that it will be something pretty special.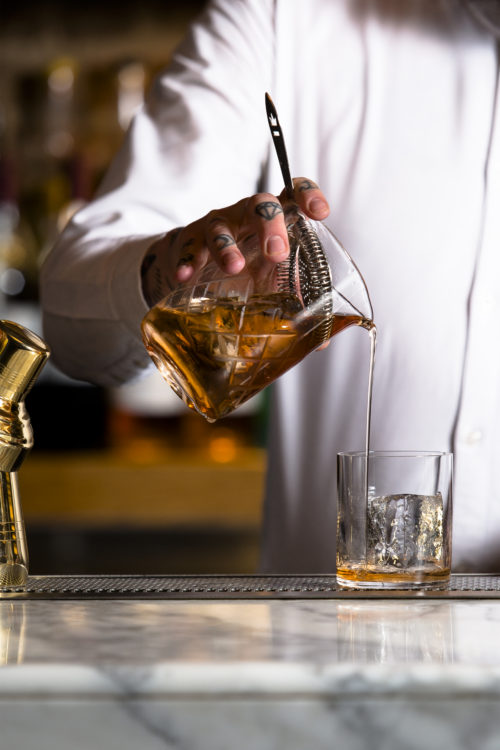 The interior design will remind you that this is an important building with a real art deco heritage. There will be food served, but it will be simple dishes made with locally produced ingredients. There will be a bespoke cocktail list and you are promised the best of service.
The Bon Vivant group already runs the Devil's Advocate next to the Grand's big sister, Old Town Apartments. They also run El Cartel a Mexican restaurant on Thistle Street.
Now they will take over the new Register Club which will have a bar and a Games Room with separate access. The space can be hired for private events for up to 35 guests. It has high ceilings and decorative cornicing and since it is painted blue it has been named the Oval Room Blue.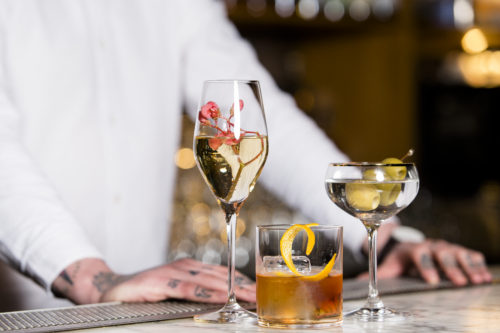 General Manager of Lateral City, which operates The Edinburgh Grand, Gavin MacLennan said: "The Register Club will bring something completely new to Edinburgh. It will combine the kudos of a private club, the buzz of a cocktail bar and the interiors of an upscale establishment. "We asked The Bon Vivant team to operate it, bringing their expert touch to ensuring that the experience in this breath-taking space is top notch. The Register Club is sure to become the city's most stylish, yet discreet, spot for Edinburgh's well-heeled set as well as our guests at the five-star Edinburgh Grand itself."
Stuart McCluskey, Founder of Bon Vivant, adds: "The Register Club is undoubtedly a unique and aspirational addition to Edinburgh's vibrant bar and restaurant scene. We will provide a selection of well-executed dishes and inspired, bespoke cocktails to a discerning clientele in a stunning yet relaxing space that ebbs warmth and sophistication."
The Edinburgh Grand is Lateral City Apartments' newest property in the city and is part of Chris Stewart Group's ambitious Registers development, a regeneration and redevelopment project which is set to transform a corner of the prestigious St Andrew Square.
Chris Stewart, CEO of Lateral City and Chris Stewart Group, said: "When we started talking about creating a 'club floor' in The Edinburgh Grand, we knew it would have to be something really special. The team at Bon Vivant set the standard for mixology and service. Their knowledge and experience of their craft is unmatched in Scotland. Combine that with the rich, grown up surroundings of The Register Club, and we have created a really smart, really intimate space for everyone."
The Edinburgh Grand's comprehensive yet respectful renovation took place over two years and will provide 50 individually designed apartments. The Edinburgh Grand is also set to be the city's hottest new social hub. As well as The Register Club on the fourth floor, the Bon Vivant team will be launching an aperitif cocktail bar with a light, continental food offering alongside a late night basement hangout offering an eclectic blend of fabulous food, drink and live music. Additionally, London based Hawksmoor will be opening a 170 cover restaurant in the prestigious former banking hall.
The building's provenance as a famous Edinburgh banking landmark – it was formerly the global headquarters of RBS – has been artfully woven together with contemporary interior design to create a luxurious new residence unique to Scotland.