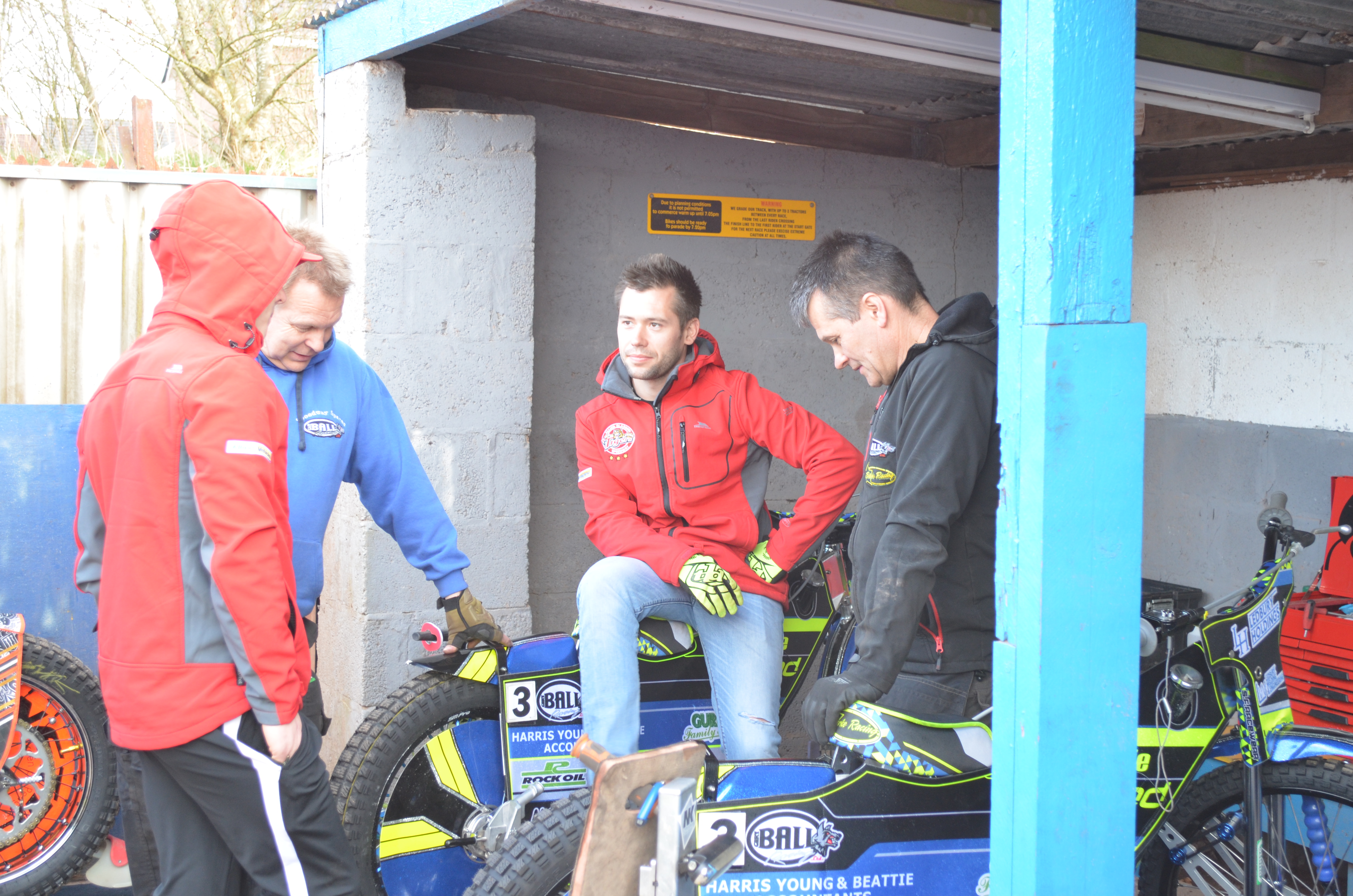 Glasgow boss Cami Brown rued the absence of key man Paul Starke as his Tigers side suffered defeat in their first away league fixture, writes Bryan Copland.
Brown's men lost 48-42 at Redcar as his reserves scored just two between them – and the rides covering for Starke produced the same total.
It meant the top four had to weigh in with the bulk of the points, and barring an engine failure for Chris 'Bomber' Harris, they ended all their races in scoring positions.
That still wasn't enough to overcome a sensational 16+1 haul from Bears rookie Jordan Stewart, who was undoubtedly the difference between the teams.
The result means Glasgow take a consolation point for losing by six points or fewer, adding to the three they secured at home to Sheffield earlier in the month. The Bears visit Ashfield tomorrow for the return Championship fixture.
Starke was forced out of both meetings after suffering bruising and muscle damage in a couple of heavy crashes last week, meaning Glasgow have to operate rider replacement.
James Sarjeant, who covered two of Starke's rides, endured a torrid night – failing to score in six outings – which crucially left just nine races in which the Tigers could gain heat advantages.
Brown said: "Paul guested there earlier this season and scored well, so he obviously likes the place, and we did miss him. I think we'd have won quite comfortably with him in the team.
"It's not for the want of trying with James. The lad's trying and the other boys are trying to help him too. We're all trying to get him through this patch and back on to form. We are working with him and we've got to try and turn him around.
"We went into the last race needing a 4-2 for a point. Richie wanted the last heat and he promised he'd win it for us, and he came through. At least we did get a point – it's better than nothing.
"It's going to be a very tough match tomorrow. They're a good side, and their reserve has started hitting a purple patch of form.
"We're going to have be very watchful of him. Sixteen points he scored tonight, and that's come right out of the blue. That made a huge difference in the overall score."
Glasgow were also without reserve Jack Thomas tonight, who was competing in the British under-19 Championship, where he finished fourth. David Wallinger guested in his place, but Thomas returns to the team tomorrow.
Harris misses the meeting as he's racing in a Grand Prix qualifier in Italy on Saturday – so Sheffield's Charles Wright deputises for Glasgow at No 1.
REDCAR 48: Jordan Stewart 16+1, Mikkel B Andersen 9, Jonas B Andersen 7+2, Ben Barker 5, Matej Kus 4+1, Theo Pijper 4+1, Tobias Busch 3+2.
GLASGOW 42: Claus Vissing 11,+1, Richie Worrall 10+2, Lewis Kerr 10, Chris Harris 9, David Wallinger (guest) 2, James Sarjeant 0, Paul Starke R/R.