William Street in the West End is one of those hidden areas which even when you find it, you want to keep it to yourself. The independent shops which have made their home there vary from jewellery shops to underwear, hairdressers to pubs and restaurants.
On Saturday 9 June from 10am to 4pm there is going to be a Classic Vehicle Event meaning that the main part of the street will be closed to other vehicles (there is access via the lanes behind).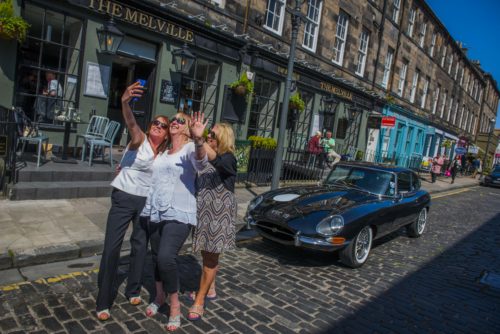 The cars will include a 1953 R-type Bentley and a 1981 DMC-12 DeLorean. While poring over the cars, enthusiasts can also enjoy live music from Brass Gumbo.
Sunil Varu, Operations Manager of Edinburgh's West End BID group, which is organising the event said: "Edinburgh's West End is an area of hidden delights with wonderful independent shopping and opportunities to eat and drink.  This event is part of our programme of encouraging visitors and locals alike to see the area in a different light and explore this beautiful part of the city."
More information on Edinburgh's West End Classic Vehicle Event can be found at www.edinburgh-westend.co.uk/edinburghs-west-end-classic-vehicle-event/.