Lyon & Turnbull are hosting their first African and Oceanic Art auction this week on 21 March 2018.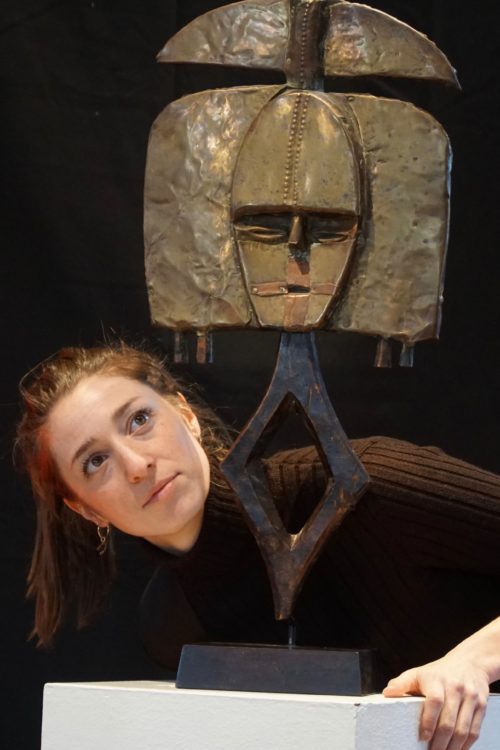 This sale will include the African Art collection of John Rendall, the Australian who became famous after buying a lion cub from Harrods in 1969. Christian the lion cub had been born in captivity in Ilfracombe and was then bought by Harrods. Rendall along with Anthony 'Ace' Bourke bought 'Christian' for 250 guineas which is about £3,500 today.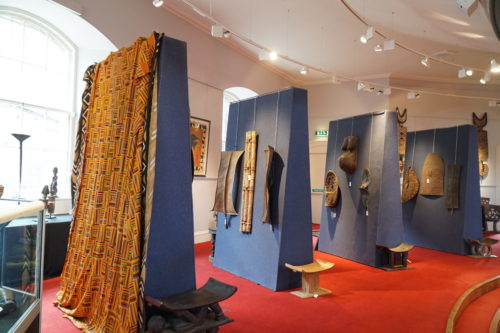 At first Rendall and Bourke cared for the lion at home in London until he was a year old. As the cub got larger, they moved Christian to their furniture store—coincidentally named Sophistocat—where living quarters in the basement were set aside for him. Permission was obtained from a local vicar to exercise the cub in a church graveyard just off the King's Road. Christian also enjoyed many a day trip to the seaside.
But the cub kept on growing and Rendall and Bourke came to understand they could not keep him in London, partly due to the cost. When Bill Travers and Virginia McKenna, stars of the film Born Free, visited the furniture store and met Christian, they suggested that Bourke and Rendall ask for the assistance of George Adamson.
Adamson, a Kenyan conservationist – who together with his wife Joy raised and released Elsa the lioness – agreed to reintegrate Christian into the wild at their compound in the Kora National Reserve. Virginia McKenna wrote about the experience in her memoir The Life in My Years, published March 2009.
Adamson introduced Christian to an older male lion, "Boy" – who had featured in the films Born Free and The Lions Are Free – and then to a female cub "Katania" in order to form the nucleus of a new pride. The pride suffered many setbacks: Katania was possibly devoured by crocodiles at a watering hole; another female was killed by wild lions; and Boy was severely injured, afterwards losing his ability to socialize with other lions and having to be put down. These events left Christian as the sole surviving member of the original pride and the head of a new pride.
After a year of separation Rendall and Bourke decided to take a trip to Kora to visit Adamson and see whether Christian would remember them. He did, and with him were two lionesses who accepted the men as well.
You can see the reunion here:
As part of the collection on offer in the auction this week there will be a series of photographs by the award winning Derek Cattani taken of the reunion with Christian at Kora in Kenya in 1971 (lot 193, estimate £300-500).
Other highlights include a set of east & central African shields acquired over decades, each a fine example of its type. A Konso shield made of hide, of leaf shaped form, the leather embossed with dotted decoration and red pigment is valued at  £300 – 500 and an Ormso shield made of hide, an elongated ridge at the centre with radiating relief lines £300-500.
Specialist Alex Tweedy said :  "This varied collection reflects John's eclectic eye and a remarkable life spent working in Eastern and Southern Africa."