The 2018 Edinburgh International Festival will open with a digital display at The Usher Hall on 3 August at 10.30pm. The composer Anna Meredith will provide a new work for orchestra based on her research at the Imperial War Museum. The digital imagery will again be produced by 59 Productions who made last year's festival celebrations so vivid and memorable in St Andrew Square.
14-18 NOW have a season of commissions commemorating the centenary of Armistice and the end of the First World War, and Five Telegrams is part of that.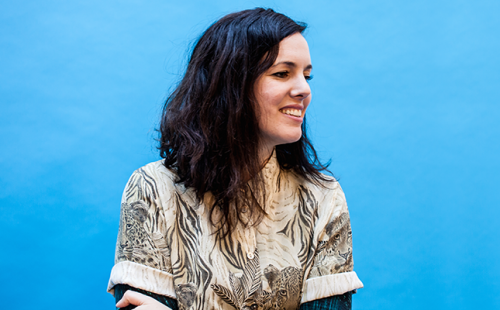 Anna Meredith is one of the country's most exciting contemporary composers – widely acclaimed for her album Varmints, which seamlessly crosses classical and pop
59 Productions are the Tony Award-winning design company whose work includes the London 2012 Opening Ceremony and the National Theatre smash hit War Horse.
Part of 14-18 NOW, Five Telegrams will be presented at the BBC Proms at the Albert Hall and at the Standard Life Aberdeen Opening Event at the 2018 Edinburgh International Festival.
This is the first time these two major cultural organisations have worked together in this way and we are assured that even if you see it at the Albert Hall in July it will be something quite new in Edinburgh in August.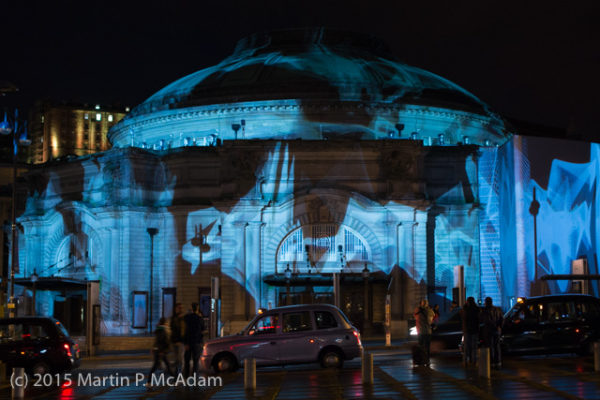 It was Harmonium which last used the Usher Hall as a backdrop to a digital display – and this gives us yet another opportunity to share our photos of that with you. It was an amazing sight and if Five Telegrams is even half as good it will be worth coming out late at night to see.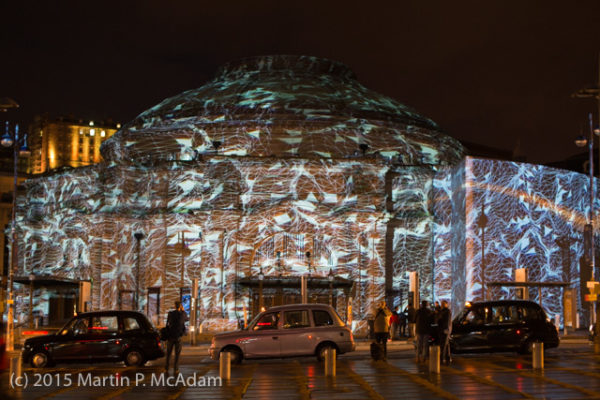 More details of the full  programme for 2018 available here.