Juniper Green Community Council have asked us to publish some of their news.
South West Schools Review – Meeting with Edinburgh City Council on Monday 5 March 2018 at Juniper Green Primary School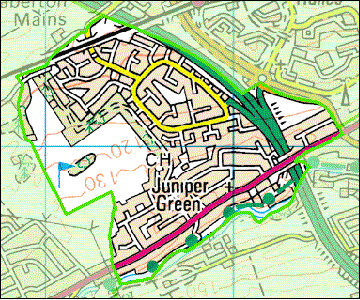 All Juniper Green and Baberton Mains organisations are invited to a meeting with Council officials as part of the City's informal consultation process in relation to the SW Edinburgh Schools Review.
The meeting will take place on Monday 5 March at Juniper Green Primary School starting at 6.30pm.
Details of the Council's initial proposals in its Schools Review are available on the Council's website here.
The Council has indicated that it particularly wishes to hear from local community groups on the following issues:
What do the existing schools and other Council buildings in the area offer the local communities?
What could be improved?
What community facilities or services should new, replacement or refurbished school buildings in the area provide?
"Your Community Council believes that the  Council's Schools Review is an immensely significant process, having the potential to alter the character and nature of our community for the next generation. It is hugely important that the community contributes to the development of policy on how primary, secondary and continuing education, and other Council services are to be provided.   Meetings so far have been well-attended but primarily focused on the impact on education of our children, and we recognize that our schools also have an important role in local community affairs.  It is critical that all views are represented and we hope that your organisation will be able to send a representative to the meeting."
If so, it would be helpful if you could let Vic Stewart know by emailing him gm3owu@craigwood.net"
Baberton Mains History website launch: Friday 9 March 2018 at Juniper Green Village Hall
In 2014 the Baberton Mains History project produced a popular booklet about its findings.  There was also collaboration with the pupils of Juniper Green Primary School and the history of the area was stitched into a quilt, which still hangs proudly in the school.
"The team of researchers is now ready to launch its website, which highlights the findings in a different medium.  The website launch will be in Juniper Green Village Hall on Friday 9 March at 8pm.  There will be a chance to see the structure of the website, view some of the images, and marvel at the interactive map of the area."
Juniper Green and Baberton Mains Community Council warmly invites you to this event, where there will also be an update on other recent activities of the CC: including resilience work, the financial services research, any developments concerning the abandoned toilet block, and the traffic survey on the A70.
To book your free tickets please CLICK HERE but please don't take a ticket if you can't come as space is limited and we don't want to disappoint anyone."