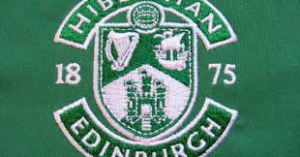 Marvin Bartley says that the Hibs' squad are all looking forward to their week-long training camp in the Algarve.
The players flew from Edinburgh Airport this afternoon for a warm weather retreat as they prepare for the second half of the season.
The training will include a friendly against Dutch side Willem II.
Hibs then face Hearts in the Scottish Cup at Tynecastle before the league campaign restarts.
After having a week off to relax, the midfielder says that the players are all set to make the most of their time in Portugal to get back up to speed for the resumption of the campaign.
Bartley told Hibernian Media: "We are all looking forward to the training camp in Portugal, especially after having a week off.
"December was a gruelling month with a lot of big matches and it maybe began to take its toll on us.
"Getting to spend time with family and friends was great, but we're all ready now to get back on the horse.
"The week in the Algarve and the friendly against Willem will be worthwhile for the next half of the season.
"The work we put in this week is pivotal for the first stretch of matches when the football season starts back up again following the winter break and we are all eager to hit the ground running."