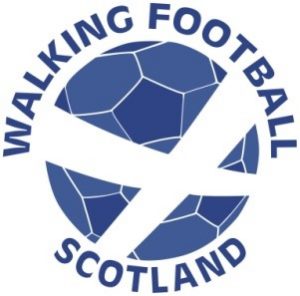 A new charity, Walking Football Scotland, has been launched to encourage older players to stay involved in physical activity for longer and for those looking for a fun and social way to stay active.
The new organisation already has over 45 member organisations running over 70 sessions each week.
The project has been co-ordinated by partners including the Scottish FA, Age Scotland, the SPFL Trust and Paths for All as part of the Scottish Government's Active Scotland strategy to encourage more people to undertake physical activity.
The charity was officially launched on 6 December by Aileen Campbell, Minister for Public Health and Sport at an event in Stirling.
The launch event also welcomed the charity's two patrons, two of Scottish Football's most inspirational figures Rose Reilly, World Cup Winner and trailblazer of women's football, and former Scotland Manager Craig Brown.
Walking Football is the slowed down version of the beautiful game. The sport has grown rapidly across Scotland by allowing people to reignite their passion for football, despite injury or illness, simply by slowing things down.
Aileen Campbell, Minister for Public Health and Sport, said: "I'm delighted to attend the launch of Walking Football Scotland."
"I took part in a game at this summer's Walking Football Festival in Glasgow and thoroughly enjoyed myself. I can vouch for walking football as a great way to get active, have fun and socialise all at the same time.
"Walking in itself can reduce the risk of a range of health conditions and promote better mental health. The additional social benefits that come from playing in a football match make this an excellent and inclusive game which I am proud to support."
Gary McLaughlin, Chairman of Walking Football Scotland said: "We are delighted to have so much support for Walking Football in Scotland. It has been amazing to see the number of clubs grow with more men and women playing each week. We are delighted to have the support of the Minister for Public Health and Sport, and our inspiring patrons, Rose Reilly and Craig Brown.
"Walking Football is a fantastic game. I play myself and would urge anyone and everyone to find their local centre go along and give it a try. The groups are very welcoming, and anyone can take part no matter age or ability. You don't need football boots or special kit.
Andy Gould, Head of Football Development at the Scottish FA, said: "Walking Football is a core activity in the Scottish FA's Grassroots Football strategy, the One National Plan. It is heartening to see the growth of a sport that helps to deliver benefits such as increased physical activity, mental wellbeing and our ultimate vision of providing 'Football for Life'.
We look forward to working with Walking Football Scotland, our regional network and our extensive links to clubs and other stakeholders to continue to support the growth of Walking Football in future."
Ian Findlay chief officer, Paths for All said: "We've long been advocates of walking as the way to a happier, healthier nation and walking football is the perfect way to encourage people to get off the sofa and into a more active lifestyle again.
"With a love of football in the blood of so many Scottish people, we're delighted to work in partnership to help as many people as possible continue to enjoy the beautiful game despite age, illness or injury and to reap the benefits.
"There is a genuine buzz for the sport's future and we're delighted to have played an integral role in the development of Walking Football Scotland and we look forward to seeing it grow and flourish."
For more information visit www.walkingfootballscotland.org