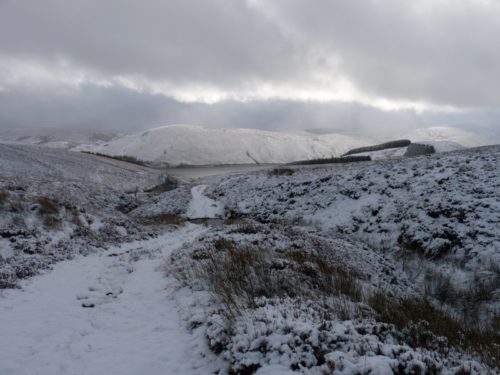 Winter is upon us. Storm Caroline has swept across the north of the Scotland with winds of over 90mph, followed by snow and blizzard conditions.  Schools have been closed in parts of the Highlands and Islands, ferry and train services have been disrupted and several thousand homes were without electricity for a time.
Winds reached 116mph on the summit of Cairn Gorm. At sea, there were waves 45ft high. Crew on two North Sea oil platforms had to be flown to safety. And there were flood alerts in low lying areas of Caithness, Sutherland, Lochaber and Ayrshire.
Even in the Borders, on a recent walk above St Mary's Loch, I discovered that winter had arrived. Snow lay two inches deep on the heather and the wind felt like it was coming in straight from the Arctic.
So emergency committees have met. Council workers are on stand-by. Road closures are advertised. Power-line engineers are being dispatched. We are gritting our roads and our teeth. Winter resilience, and complaint, is part of our daily conversation.
But blow blow thou winter wind, thou art not so unkind as a Scotsman's ingratitude. We moan. But we have it easy compared with less temperate places. Like North America, where blizzards and 3ft of snow smothered much of New England and eastern Canada back in March. Or like Hurricane Irma which blew away whole townships in the Caribbean in August. Or the floods which swamped much of Bangladesh that same month. Or forest fires that burnt across New South Wales in September.  We should be grateful for small mercies like Storm Caroline.
I suppose it counts as a small mercy that reality is dawning on the British government over the Brexit negotiations.  Theresa May has learned that she can't have both a hard Brexit and a soft border. Ireland has shown her that.
Here in Scotland, the First Minister Nicola Sturgeon pointed out that if Northern Ireland could remain in "regulatory alignment" with the EU, then so could Scotland. That would see us, in effect, remain in the EU customs union and the single market. The Conservative leader here Ruth Davidson warned that would mean the United Kingdom beginning to unravel.
Hopefully, the whole episode will push Mrs May back towards some kind of "soft Brexit" and abandoning the idea of sailing away from Europe into the high seas of free trade.
The Royal Bank of Scotland shocked us all this week with an announcement that it's planning to close 62 local branches in Scotland.  The Scottish government and the Labour Party are joining forces to persuade the UK government – which owns 72 per cent of the bank's shares – to veto the closures on the grounds that local branches in remote parts of Scotland are a valuable social service.
The bank points out that footfall in its branches has fallen 44 per cent in the last five years as people turn to cash machines and on-line banking.  It's likely to be another awkward balancing act by Mrs May's less than stable government.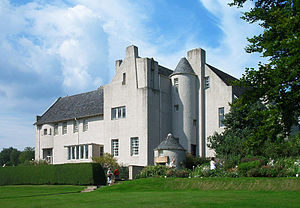 I've been surprised by news of another unstable structure, Hill House, the so-called architectural masterpiece by Charles Rennie Mackintosh in Helensburgh.  Apparently the roof and walls have been leaking for years and now the building has to be covered in a scaffold-tent to allow it to dry out.  The restoration work, by the owners The National Trust, will cost £4m.
To be frank, I've never found Mackintosh's work appealing – it's too dark and medieval for my liking – but to discover that his building requires £4m of restoration work after just 113 years is unimpressive.  Most Victorian villas are lasting better than that.
And finally, I am so disappointed to hear that Paisley has lost out in the race to become Britain's City of Culture in 2021. I was singing the cotton town's praises only a few weeks ago in this column but obviously my understanding of "culture" is different from the judges'.  Perhaps Coventry's need is greater.
But let us not be unkind or ungrateful, however hard the winter winds do blow.