The City of Edinburgh Council has said it will consider all the views from parents and school communities about their proposed plans for schools in the west and south west of Edinburgh.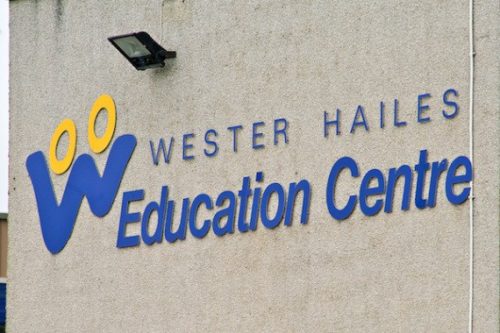 Proposals were published last Friday explaining that part of their considerations include building a new South West Edinburgh School, building a new West Edinburgh High School, refurbishing and expanding Balerno High School and building a new primary school.
Since then petitions have been set up for keeping both Wester Hailes Education Centre and Currie Community High School   open and almost 6,000 people have signed these.
Councillor Ian Perry, Convener of Education, Children and Families, said: "We fully appreciate that these proposals would mean changes for parents and school communities however we must prioritise learning needs and focus on our aspirations for all pupils and future generations.
"We're determined to improve attainment for all and to deliver our ambition to narrow the poverty-related attainment gap in line with the Scottish Government's stated goals. This has to be achieved within the Council's own limited financial resources and we will be writing to the Scottish Government to ask for their continued support.
"There has already been a wide range of feedback since we published our proposals. We always ask people to let us know what they thought and if they have alternative proposals to tell us. I'm delighted to say that people have been contacting us with their ideas for changes and we will publicise them ahead of the planned school meetings in the New Year. All options will be considered and we are open to any suggestions that come into us."
Cllr Alison Dickie said: "It would have been far too easy for us to react to the issues in the west and south west of the city as they arose piece by piece over the coming years. However, this is about our aspirations for future generations so we are taking a strategic approach and laying out what the issues are and how we think they can be tackled.
"With the increased housing in the area and the expected rise in pupil numbers we have to start planning now for the needs and opportunities that lie ahead. Condition surveys have shown that both Currie and WHEC need replaced in the near future.
"Building one new larger school will provide enhanced opportunities to create a wider curricular offer to all pupils.
One thing which is also clear from the early feedback is that the sporting and community facilities in all of the high schools are valued by the community and we will consider all the options for these being protected or improved as we move through the consultation period.
The Council will be holding events between 9 January 2018 and 9 February 2018 at all the affected schools. These events will be organised through the Parent Councils and will allow invited focus groups to discuss the proposals with Council officers.
In March 2018, the Education, Children and Families Committee will be provided with an update on the discussions that have taken place and recommendations about what should happen next.
Full details of the proposals can be found on the Council website.