The City of Edinburgh Council's Green Pencil Awards 2017 were announced last week.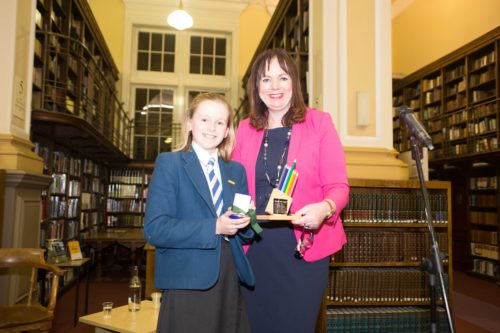 The competition is in its 10th year and this year the theme was 'Edinburgh's Natural Heritage'.
Chrissie Clark a pupil at Edinburgh Academy won with her poem The Three Bridges
One, two three bridges,

Standing side by side.

Each towering over the next,

You can see the world evolving,

Right in front of you!

The beauty of the original,

Bright red reflecting onto the Forth,

You simply cannot beat.

But the shining-new Queensferry Crossing has an edge.

It shows off the modern day intelligence,

Everything pitch perfect.

I'm going to apologise in advance to any middle children,

But that's what the road bridge must feel.

Never the old original bridge with the cool paint,

Or the young, new, tall one that always gets the prize,

But the one that did the work for a very long time.

Now forgotten.

Chrissie Clark

1M, The Edinburgh Academy
Councillor Alison Dickie, Vice-Convener Education Children & Families, said: "I was delighted to have the opportunity to participate in the Green Pencil writing competition for the first time this year, and have been struck by the skill and creativity shown by entrants.
"It's clear that the theme of Edinburgh's Natural Heritage has inspired a variety of inventive prose and poetry from schools across Edinburgh, and Chrissie's study of the three Forth bridges really caught our imagination. She is a worthy winner."
Photo Kirsty McLachlan