Ash Denham, MSP for Edinburgh Eastern, Convened a Public Meeting earlier in the week with Emergency Services and Council Officials to Discuss Concerns and Solutions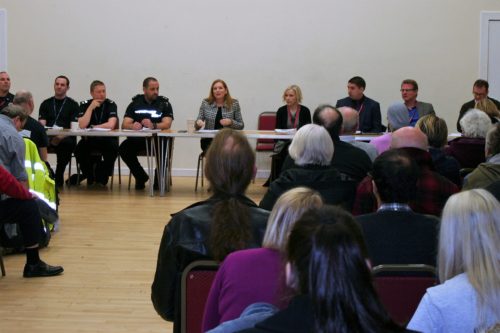 75 community members attended a meeting last Monday evening, convened by Edinburgh Eastern MSP Ash Denham, to discuss concerns and solutions to antisocial behaviour that occurred during this year's Bonfire Night.
Ms Denham was joined by members of the police and fire services and officials from The City of Edinburgh Council.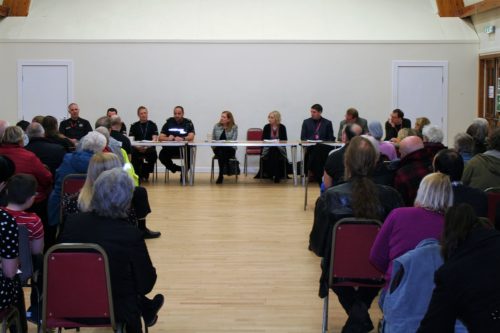 Police and fire representatives gave a summary of the preventative measures taken before Bonfire Night and an overview of what happened that evening. Representatives remarked that there was an upsurge in violence that they had not experienced in previous years.
An investigation into the violence, which saw 50 youths burning vehicles and setting fireworks off at members of the public and emergency services, is ongoing.
Representatives from emergency services and the Council said they are working together to do an internal review of planning, resources and tools to ensure they can adequately respond and prevent similar antisocial behaviour.
Community members in attendance voiced various concerns, particularly access to fireworks which people perceived as rockets to be used as weapons, and businesses' ability to sell them; adults buying fireworks for children; a general increase in antisocial behaviour on Bonfire Night over the last several years and lack of parental oversight; and ensuring there are enough youth services to target antisocial behaviour consistently.
One of the youngest participants, who was around 12 years old, was concerned that under 18s were making their own fireworks, stating they could be just as dangerous. She also added many youths were pressured into partaking in antisocial behaviour with fireworks.
Ms Denham had the following comment: "I am grateful that so many be turned out to discuss the events that took place on Bonfire Night. It is important that these matters be tackled as a community and that people get a chance to raise issues and solutions.
"Many people were rightfully concerned and upset, so I am thankful that emergency services and council officials were able to explain what has and will be done to address antisocial behaviour and keep the community safe.
"There were a number of ideas put forward, including increasing penalties for the type of antisocial behaviour that took place, banning bonfires altogether, increasing CCTV, and arranging some sort of community-led Bonfire Night event for youths to take part in.
"The majority of attendees were also of the opinion that the fireworks should be banned except for public displays. I agree with this stance, and will continue to press the UK Government to devolve all fireworks laws to Scotland so the Scottish Parliament can legislate appropriately.
"In the meantime, I will continue to work with emergency services and the Council to address concerns brought up at last night's meeting."
Police Scotland's investigation into Bonfire Night crimes is ongoing. Anyone with information is encouraged to contact the police.