Grange coach David Knipe is determined to go through the first half of the new Division One season unbeaten.
He's on the verge of that after winning seven and drawing two of the first nine games.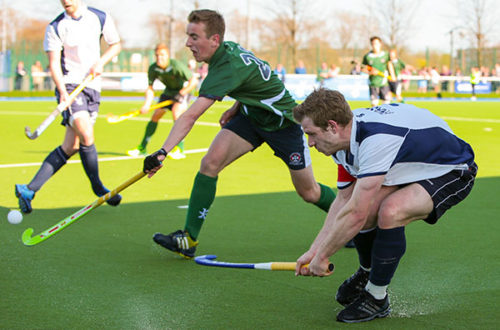 It's taken a lot of effort and dedication with a new-look squad, but victory or a draw at home to Glasgow-based Clydesdale on Saturday would achieve that aim.
So far, Grange have scored 28 goals and lost 12 for a goal difference of plus 16 in amassing 23 points.
Clydesdale have won three of their nine games and lost six but have only scored 19 goals and let in 23 for a goal difference of minus four for nine points.
So, on paper this should be a breeze for the Edinburgh club, but cautious Knipe will leave nothing to chance as he builds towards achieving his ultimate aim of winning the league title.
Last season, Grange lost out to Bromac Kelburne on a dramatic final day of the season.
The clash is at Fettes College (14.00) and across the city bottom club Inverleith host defending league champions Kelburne (16.00) who have 20 points from nine games and are second in the online table.
Inverleith have a solidary point from their nine starts and this looks a banker for the second-placed Paisley-based side.
Fifth-placed Edinburgh University are on their travels visiting Uddingston (noon) who are second bottom of the ten-strong table.
The students have 11 points and the Lanarkshire side, who drew 4-4 earlier in the season with Kelburne after being 4-1 down, have five points but Graham Moodie, Edinburgh's coach, will be looking to build on last weekend's 3-0 win over former league pace-setters Western Wildcats.