With Halloween fast approaching ScotRail Alliance has launched some specially branded trains.
The ScotRail logos have been altered and they now feature ghouls, pumpkins, bats and witches. These trains will be in service on the Edinburgh – Glasgow Queen Street via Falkirk route, and other routes across the country until the start of  next month.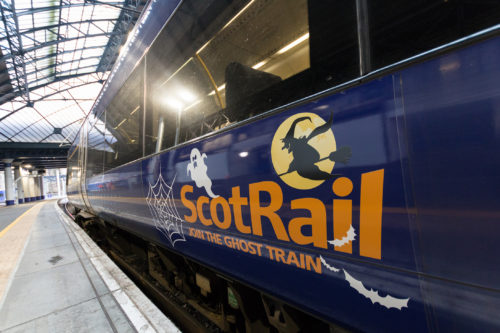 Earlier this year ScotRail trains were decorated with Pride logos to celebrate Pride Glasgow and this new campaign builds on the success of the previous campaign
Syeda Ghufran, head of engineering projects at the ScotRail Alliance, said:
"If you're dressing up this Hallowe'en, have a scream but stay safe.
"Please remember to store your broomsticks in the luggage racks provided, and customers are reminded to speak to a member of staff if they see any unaccompanied ghouls, ghosts or zombies."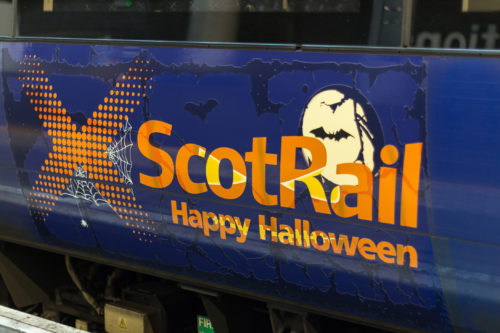 Photos courtesy of ScotRail Alliance