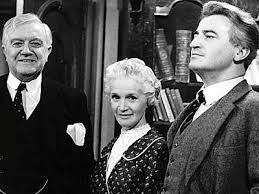 A lot has changed in the century since Dr Findlay and Dr Cameron and dear sensible Janet ran their GP practice in Tannochbrae.  Medical science has leapt forward, the NHS has been invented and we've all grown older. And the combination of all these has brought us to this week's episode in the continuing saga that is the health service in Scotland.
The Auditor General Caroline Gardner has studied the charts at the end of the nation's bed and concluded that there's been no improvement in our overall health in the last year. Seven out of the eight NHS waiting time targets have been missed, GP services are chronically understaffed, and there's been little progress in the decade-long ambition to shift health care out of hospitals and into local clinics and patients' own homes.
And this is despite record spending on the NHS, £13bn or 43 per cent of the entire Scottish government budget. The Auditor General says the NHS is facing the double whammy of rising costs (faster than general inflation) and an aging population putting extra demands on the health service.  She says there is no simple solution but health care just has to be delivered differently in the future.
In reply, the SNP government says it is putting £500m into the integration of health and social care. It's introducing a "realistic medicine" regime, reducing over-treatment and over-investigation. And it is has increased its spending on GP services.
But spending on GPs and community care is still only 11 per cent of the NHS budget, which is hardly the promised revolution in the way health services are delivered.  The dreadful truth, as I see it, is that politicians of all parties are frightened to close down our expensive local hospitals because it is unpopular.  It is also expensive in the short run because hospitals cannot be closed until local GP practices, nursing homes and home-care services are up and running and ready to take the burden of an aging population.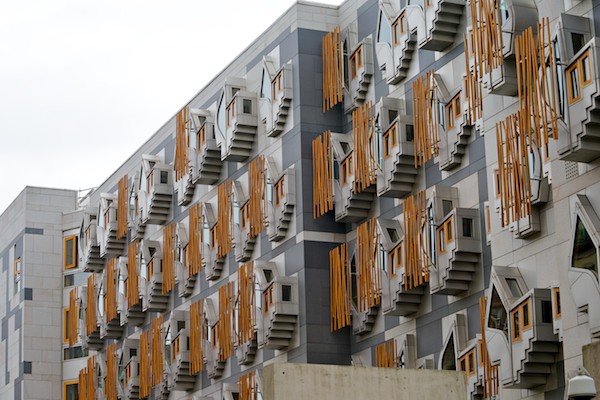 As you can imagine there was much beating about this medical bush in the Scottish Parliament this week. But MSPs also found time to embed their ban on fracking for shale oil. Not content with implementing the ban as a matter of policy – which could be changed, for instance by a Tory minister – they made it part of the National Planning Framework which can only be changed by a full vote of parliament.
MSPs have also been digesting the latest calculations of the effect Brexit may have on the Scottish economy. The London School of Economics says Scotland will be £30bn poorer if the UK leaves the European Union without a negotiated deal.   Glasgow, for instance, it says, would lose 5.5 per cent of its annual income, Edinburgh 6 per cent and Aberdeen 7 per cent.
Aberdeen, incidentally, is trying desperately to become more than an oil town.  This week it took another step towards becoming a "hydrogen city".  The local council has issued its first licence for a hydrogen fuelled taxi to begin operating. It's already the first city in Europe to introduce hydrogen powered buses.
Our criminal justice system took a knock this week when a prisoner serving a sentence for murdering a woman walking her dog was let out on home leave in Dundee only to attack another woman walking her dog. She suffered dreadful injuries when 31 year-old Robert McKintosh attacked her with a knife and a dumbbell. In court, he pleaded guilty to attempted murder and the judge said it was one of worst cases of violence he had ever had to deal with. The prison service insisted they carried out a rigorous assessment before McKintosh was granted home leave.
The Royal Bank of Scotland, once one of our great institutions, also took a knock this week, the latest in a series of humiliations.  The Financial Conduct Authority is to carry out further investigations into how the bank dealt with small businesses who ran into difficulty as a result of the banking crash in 2008 and the subsequent recession.
This week the FCA issued an interim report which found there was a failure to support small businesses and the suspicion is that RBS charged struggling firms unfairly high interest rates and offered to buy up assets at knock down prices.  The head of the bank Ross McEwan sought to reassure customers by saying: "The culture, structure and way RBS operates today have all changed fundamentally since the period under review. We have made significant changes to deal with the issues of the past, so that the bank can better support SME customers in financial difficulty whilst also protecting the bank's capital."
Despite that, the news this morning is that RBS is in profit. The bank reported a profit before tax of £871 million and an attributable profit of £392 million for Q3 2017, the third successive quarter of profit, and an attributable profit of £1,331 million for the year to date.
Finally, as I go to press, all European eyes are on the conflict between Catalonia and the Spanish state. Are there any parallels with Scotland and the UK ?  We are different places of course and our last rebellion was 270 years ago, not 70 years ago.  But with nationalism and regionalism becoming stronger forces across Europe, the Spanish crisis is a test case.  How it turns out and how the European Union responds to it, may well have a bearing on how the SNP government here proceeds with its campaign for independence.
For now though, Nicola Sturgeon has Brexit and the health service to worry about. Oh, and also her official First Minister's residence in Edinburgh, Bute House.  Apparently, the plaster has been falling off the ceiling in the 18th century building.  Luckily no one has been hurt and Ms Sturgeon herself has been moved into a nearby hotel.  Let's hope the plaster disaster is not an omen for other things falling apart.