Thor: Ragnarok
Direction: Taika Waititi
Screenplay: Eric Pearson
Cast: Chris Hemsworth, Tom Hiddleston, Cate Blanchett, Mark Ruffalo
Jeff Goldblum, Anthony Hopkins, Tessa Thompson, Benedict Cumberbatch
Length: 130 minutes
Rating: PG 13
Thor: Ragnarok is the third film in the Thor franchise and the seventeenth instalment of the unstoppable Marvel Cinematic Universe (MCU) media franchise and shared universe of Marvel Comics' superheroes. Since 2008, the MCU has been the undisputed market leader for the superhero genre in the film industry in 21st century achieving consistent critical and commercial success. Unadjusted for inflation, it is the highest grossing film franchise in history, collecting over £12.6 billion at the worldwide box office for its sixteen films so far, with another seven in various stages of development to be released over the next three years.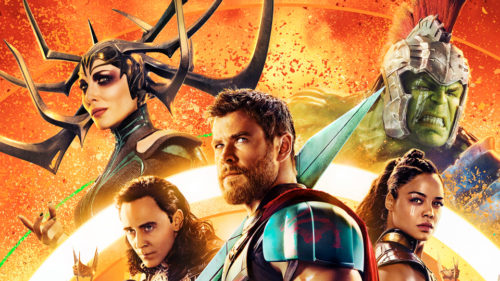 Marvel Television has nine series currently airing originally in the United States, with another commissioned and a further four in development in both live action and animation. Marvel Entertainment was acquired by The Walt Disney Company for £4 billion in 2009 when a shared universe of blockbuster films was an unfamiliar concept in the film industry. With the release of Marvel's The Avengers in 2012, which featured multiple superhero characters based on Marvel Comics, and the continued unprecedented multimedia triumph of the MCU since then, other major Hollywood film studios are now creating their own film universes instead of one blockbuster based on one property at a time.
However, none of them have come close to challenging the all-conquering MCU. Yet.
With a production budget of $180 million, this film could be the most expensive comedy ever made that also happens to be a superhero production. While the action movie genre can be frequently bloated with uninteresting characters, drowned in special effects and depressingly heavy in tone, this doesn't apply here. On such a scale as this, the improvisational humour is refreshingly welcome. All the main characters engage in the over the top fun, bantering and bickering, which is what this film is all about.
Most surprisingly, there is a plot as well. A lot happens in this film of two hours. In summary, Thor (Hemsworth) is imprisoned by the giant fire demon Surtur, who tells him of the prophecy that he will destroy Asgard in the impending Ragnarok, before escaping. On returning to Asgard, Thor's home, he discovers his ally/enemy adopted brother Loki (Hiddleston) has removed Odin, King of Asgard (Hopkins), Thor's father, from the throne and taken his place in disguise. With help from Doctor Stephen Strange, Sorcerer Supreme (Cumberbatch), they both locate Odin in Norway just before his death which releases Hela, Goddess of Death (Blanchett), from her imprisonment by Odin.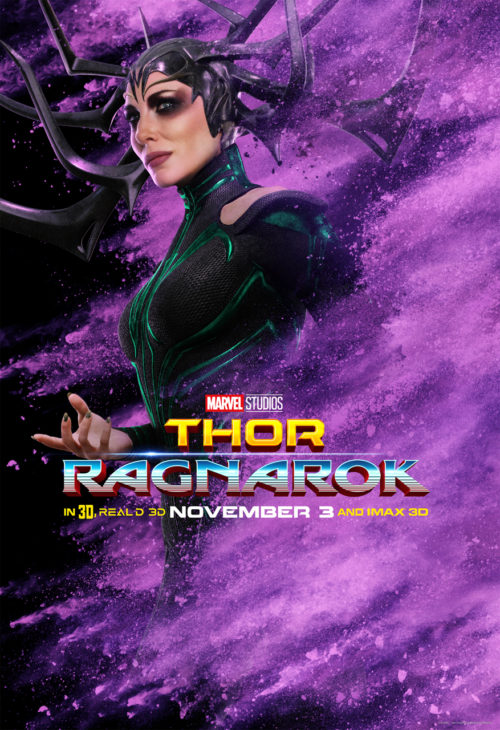 When attempting to return to Asgard, Thor and Loki are overpowered by Hela, who takes over Asgard, and end up on Sakaar, a planet controlled by the Grandmaster (Goldblum) from which there is seemingly no escape. After fighting the Incredible Hulk/Bruce Banner (Ruffalo) in a gladiatorial Conquest of Champions, Thor manages to forge an alliance with him again to escape Sakaar with Banner, Loki and Valkyrie (Thompson), one of the Grandmaster's law enforcers and former Asgardian warrior, has defected to help them stop Hela and save Asgard and the universe. And that is only half the film.
With Iron Man and Captain America both receiving three instalments, this third film is, therefore, likely to be the last in the Thor franchise. But most importantly, Thor: Ragnarok is the best of the three. Explosive action sequences and surreal comedic dialogue are covered by a mirage of kaleidoscopic colour and thundering rock music score which pays a perfect tribute to the Thor, God of Thunder himself. Thor: Ragnarok finishes this franchise in a stylistic and dynamic blaze of glory.
Third time lucky.
"I'm not a queen or a monster. I'm the Goddess of Death!"
Thor: Ragnarok is in cinemas now.
8/10