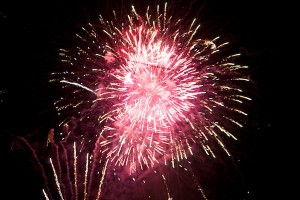 A large quantity of fireworks have been seized following a joint operation in Edinburgh.
On Monday, local police officers in Craigmillar joined colleagues from Trading Standards to carry out a search of a home in Niddrie Marischal Crescent.
During this activity £1,500 worth of illegally stored fireworks were recovered and inquiries are ongoing to trace those responsible.
Community Sergeant Gordon Duff from Craigmillar Police Station said: "This was another example of joint working in the North East of Edinburgh.
"In the wrong hands fireworks can be dangerous and their antisocial use can cause disruption for local residents.
"We are therefore focussed on dealing robustly with anyone selling or storing fireworks illegally".
Environment spokesperson, Councillor Karen Doran, said: "Our close work with Police Scotland has once again proven successful, this time enabling us to seize fireworks which could otherwise have put the community's safety at risk. This is particularly pertinent at this time of year, when the sale and purchase of fireworks is more common.
"Anyone planning to supply fireworks must be registered with the Council, ensuring that strict rules around their storage and supply to the public are followed."