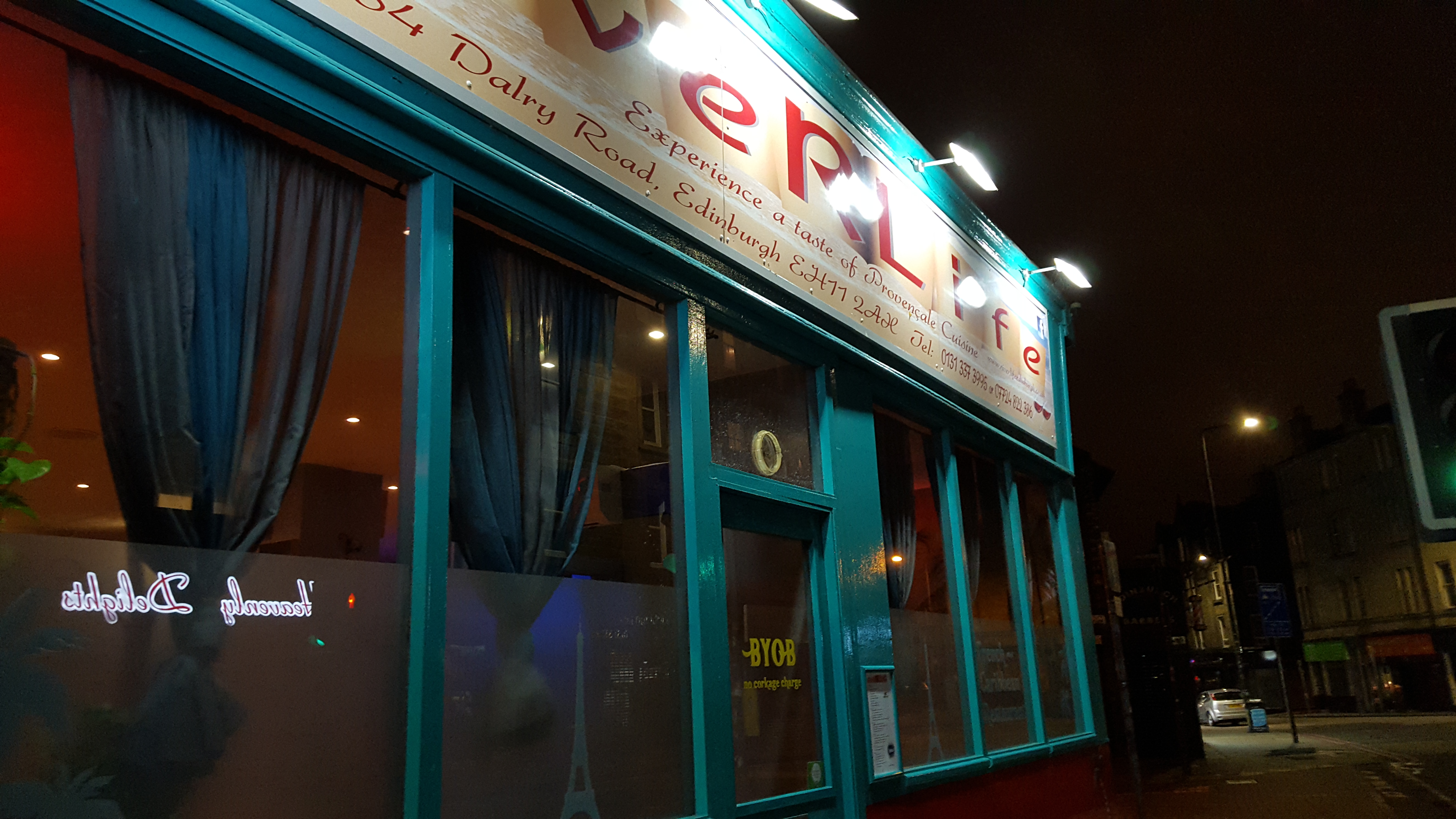 Riverlife has been feature at the top of Dalry Road for five years. It is surrounded by Italian, South African and Scottish restaurants and is only a few hundred yards from busy Haymarket Station.
I've passed it many times on the bus since opening day and it was only recently a close friend suggested we call in after a successful night out with her friends.
I'm glad we did. Our party included young and not so young and we all came away enthusing about the restaurant and the staff.
Riverlife brings an intoxicating blend of French and Caribbean cooking to the Edinburgh restaurant table.
The menu is inspired by the food from the island of Guadeloupe and the décor is simple. The flair comes with the cooking.
This is a pleasantly informal restaurant where you can chill and the menu is pleasingly different.
They have a two or three-course option until 7.30pm and a varied à la carte selection with roasted rack of lamb, various chicken dishes, grilled Toulouse sausage and Carribean boneless mutton curry.
We were tempted by pan fried scallop and seafood sauce and Tiger king prawns in garlic butter. .
The jerk chicken salad also looked appealing and so was the warm goats cheese and cherries salad but spicy lentil and sweet potato broth swayed my thinking and it came with a kick from smoked paprika and chillies.
Others enjoyed smoked salmon tian and pork liver parfait, both with distinctive flavours.
On to mains. The slow-cooked spicy oxtail ragout with rice arrived with a rich, aromatic sauce. It also packed a punch.
Two of our party loved the succulent breast of chicken in a creamy mushroom and white wine sauce.
Another had a steak which was cooked to perfection with the addition of a rich, creamy, mushroom sauce.
Don't just take our word for it. See other reviews of this different restaurant away from the fashionable part of town which does not charge corkage.
Another advantage is that there is a Co-operative superstore nearby with a wide selections of wines.
Our purchase of a French Chateau Moulin was well received and the waitress even brought an ice bucket, no charge.
Go on, try it. Riverlife is refreshingly different.