Richard Ellis is in charge of membership at the Edinburgh Chamber of Commerce. But he will be using all his contacts next week to raise funds for the Edinburgh Dog and Cat Home.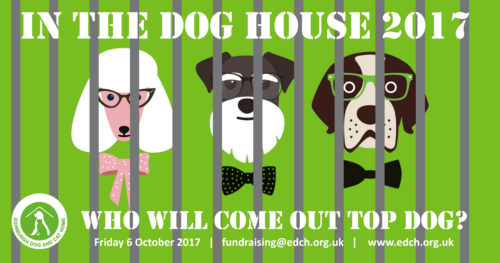 He will spend the day in a kennel on 6 October and he will only be able to get out when his fundraising effort has reached £1000. So do help him raise some cash!
Richard explained : "Since 1883, Edinburgh Dog and Cat Home has been rescuing, reuniting and rehoming cats and dogs across Edinburgh and the Lothians. The Home never turns away a lost or stray animal that comes through its doors, no matter its breed, age, or medical condition. Edinburgh Dog and Cat Home provides veterinary treatment and does their best to reunite each animal with its owner. When and owner cannot be found or is unable to cope, they find each cat or dog a new loving forever home, no longer how long that takes.
"I will be taking part in the Edinburgh Dog and Cat Home's In the Dog House event on Friday 6 October 2017 to help raise funds in support of our vital mission. CEO's and business leaders from across Edinburgh and the Lothians will be locked up in kennels for a full day armed with just a laptop and mobile phone. We will each use our network to raise as much money as we can for the Home. The most successful fundraiser will be named 'Top Dog' at the end of the day!"
https://give.everydayhero.com/uk/richards-in-the-dog-house