Edinburgh is always busy with loads of events taking place but now in the lull after the storm of the festivals it is even more important to get out and about! Here are five things we have found for you to get up to from today onwards.
Edinburgh Mela
Soundhouse
Ladies Clothes Swap
Cake not Climate Change
Edinburgh Trams Inquiry
Edinburgh's Mela finishes this weekend with a two day programme of events all taking place on Leith Links.
This is Scotland's foremost celebration of cultural diversity through arts and this year the event features everything from hip hop bhangra to indo jazz fusion and West African drumming.
The ever popular fashion show will be back along with food from around the world and a kids' zone with arts, crafts and stories from around the world.
The Mela will finish with a flourish this weekend.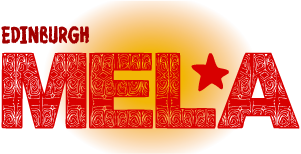 Today there are performances from the seven piece Babylon Arabic band and Swaryata, performing Bollywood numbers with a touch of Indian classical music. It culminates with the film, Lunchbox featuring Nimrat Kaur and Bollywood star, Irrfan Khan.
Tomorrow's programme features the Edinburgh Samba School, Bollywood cross over artist Sher Yar Khan and international bhangra singer Sona Walia complete with dhol and dancers.
***
Soundhouse begins its house concerts again after a Festival lull. This Wednesday 6 September they have the Budapest Cafe Orchestra playing  – if you don't know who they are then watch the video below.
***
There is a Ladies Clothes Swap at Akva 129 Fountainbridge, EH3 9QG on 3 September 2017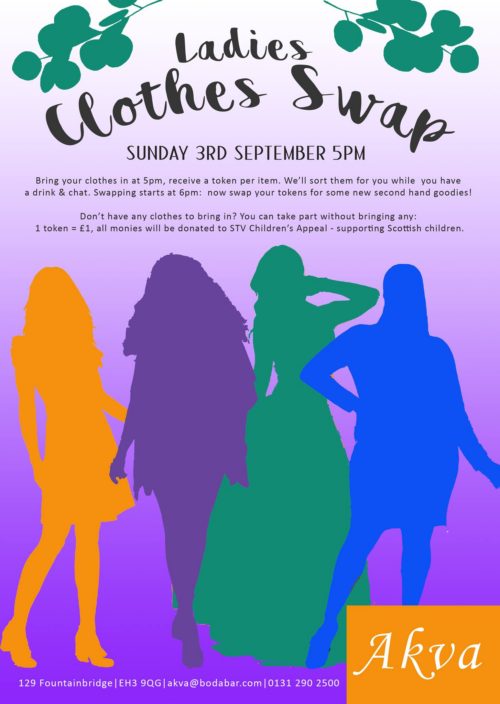 ***
Fight climate change with cake…..
Cake not Climate Change will take place from 5.30 – 7.30pm  on Thursday 7 September at Ostara Cafe, Coburg Street. The event is free, and people can drop in at any time – just bring a laptop, tablet or pen and paper. There is no need to book. Gluten-free and Vegan cake options will be available.
***
The Edinburgh Tram Inquiry begins hearing oral evidence on 5 September with several councillors past and present among those about to give their version of events which led to half the tramline being completed for many times the budgeted cost.
This week former council leader Jenny Dawe and Ewan Aitken along with Conservative Group leader Iain Whyte, former councillor now MSP Jeremy Balfour will take the witness stand along with former Lord Provost and latterly Transport and Environment Convener Lesley Hinds.
The official terms of reference for the Inquiry are to:
Inquire into the delivery of the Edinburgh Trams project ('the project'), from proposals for the project emerging to its completion, including the procurement and contract preparation, its governance, project management and delivery structures, and oversight of the relevant contracts, in order to establish why the project incurred delays, cost considerably more than originally budgeted for and delivered significantly less than was projected through reductions in scope.
Examine the consequences of the failure to deliver the project in the time, within the budget and to the extent projected.
Review the circumstances surrounding the project as necessary, in order to report to the Scottish Ministers making recommendations as to how major tram and light rail infrastructure projects of a similar nature might avoid such failures in future.
Members of the public can attend the hearing but before going along you should read this guidance here.