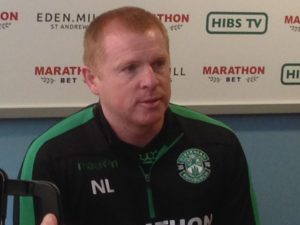 Police Scotland have confirmed that Hibs Head Coach  Neil Lennon did not commit a crime when he celebrated a goal during his team's 3-2 win against Rangers at Ibrox Stadium on Saturday.
A number of Rangers' supporters complained about what they perceived as "inflammatory" actions but after consultation with the procurator fiscal, no charges will be preferred.
A separate inquiry is under way into threats made against Lennon following the game on social media.
A Police Scotland spokeswoman said: "After discussion with the procurator fiscal we established that no criminality took place. No further action will be taken."