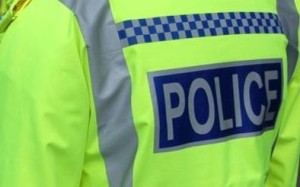 A police investigation is underway after two 4×4 vehicles were found crashed in the River Almond near Turnhouse Road this morning
A third car, a Chrysler Jeep, was also found abandoned nearby.
Fire crews were called out around 8.45am to remove two 4×4 vehicles which were partially submerged.
Neither of the vehicles have been reported stolen to date and efforts are ongoing to trace the owners. No-one was inside when emergency services attended.
A spokeswoman for Police Scotland said: "Police in Edinburgh were called to the Lennymuir area around 7.45am on Wednesday, August 2, following a report that a Chrysler Jeep had been found abandoned.
"Shortly afterwards, further reports were received of two 4x4s partly submerged in the River Almond in the Turnhouse Road area.
 "Following a multi-agency response, no one was found within the vehicles and none of the cars have been reported as stolen. Enquiries into the full circumstances surrounding this incident are ongoing.
"Anyone who may have information which can help is urged to contact Police Scotland on 101, quoting incident 0589 of August 2."
A fire service spokeswoman said: "Water rescue teams supported by two fire appliances were immediately mobilised at 7.43am to assist police and the ambulance service.
"Crews carried out a search of two vehicles in the water and the surrounding area.
"There are no casualties."