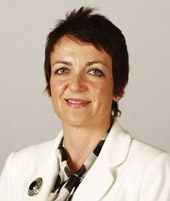 Public bodies in Scotland will be required to put reducing poverty and inequality at the heart of their decision making.
The introduction of a socio-economic duty was included in the UK Government's Equality Act 2010, however, it was never implemented.
The Scottish Government is now pressing ahead and is seeking views on how best to apply the duty across the public sector.
Once implemented, it will mean bodies like councils and the NHS must consider what more they can do to reduce poverty and inequality, whenever they make major decisions.
A consultation will ask which public bodies should be subject to the duty and what they need to do to demonstrate they are carrying it out.
Angela Constance, Equalities Secretary, launched the consultation while visiting the Star Project in Paisley, a community resilience and support programme that works in partnership with Renfrewshire Council to tackle poverty and deprivation.
Ms Constance said: "Tackling inequalities will never be an optional extra for this government, it is core to everything we do.
"Implementing this duty and requiring public bodies to put reducing inequalities at the heart of their decision making, is an important step."
Commenting on the SNP's socio-economic duty announcement, Scottish Labour deputy leader Alex Rowley MSP said: "It is of course welcome that the SNP has finally recognised Scottish Labour's long-standing concerns that it needs to do more to tackle poverty.
"But it is not just enough for the SNP to simply borrow Labour's ideas – it needs to end its chronic under-funding of local authorities and health boards if this policy is going to be more than just warm words.
"Heaping additional responsibilities on local services without the cash to match will not solve the problem of poverty.
"Scottish Labour has outlined a five-point plan to tackle poverty, which includes adequately funding local services and ensuring people across the UK are paid at least £10 an hour by 2020.
"The SNP must support the vital local services that help tackle poverty in Scotland – not ask them to do more with less."