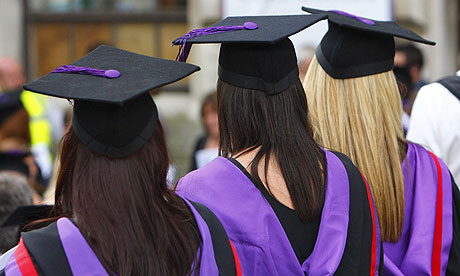 A consultation is underway on financial support for college and university students.
It is part of an independent review chaired by Jayne-Anne Gadhia which is looking at ways to improve how students in Scotland are supported during their studies.
The two-month consultation seeks views on the current system and asks for ideas to improve it.
Shirley-Anne Somerville, Minister for Further Education, Higher Education and Science, said: "I want everyone in Scotland to be able to make the most of the choices and chances available to them, regardless of background or financial circumstances.
"It is therefore crucial that students can access the right support, and I welcome the independent review's consultation and call for creative ideas. I encourage those studying or considering studying a further or higher education course in Scotland, as well as those who work in our college and universities, to have their say before the consultation closes on 31 August 2017."
Jayne-Anne Gadhia said: "During the course of this review it quickly became apparent that students face issues with the complexity, accessibility and availability of funding.
"Change in these key areas has the potential to make a fundamental difference to the way in which students across Scotland access, receive, manage and understand the funding they receive.
"As part of our continuing work, we now want to consult with a wider audience by asking some exploratory questions and giving an opportunity to share other ideas and innovations to inform the final report in Autumn 2017."
More details here.