Young people aged 14-19 who might benefit from taking part in Impact Arts Cashback to the Future Programme should read on.
This programme will run from Tuesday to Fridays from 11 July-4 August 2017 at the National Museum of Scotland, (Chamber Street EH1 1JF) 10am-4pm.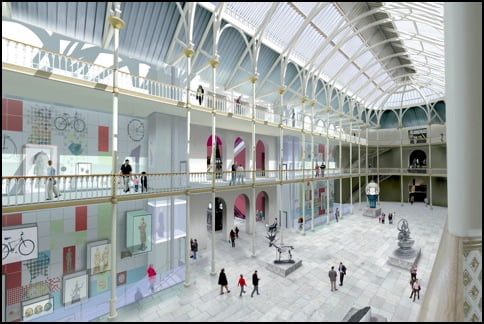 It is designed to improve employability and creative skills through engaging in creative activity working with leading arts tutors in their fields, working towards a showcase event in the final week at the National Museum of Scotland.
The scheme is based upon Impact Arts successful Gallery 37 scheme which has been running for several years in Edinburgh. It is free to take part in, lunch will be provided and a contribution to travel will also be paid for all young people taking part.
In Edinburgh the programme will be specialising in the following four artforms-Visual Arts, Music, Digital Arts and Performance and we're looking for up to 15 participants to work in each field.
Impact Arts (Projects) Ltd, The Factory, 319 Craigpark Drive, Dennistoun, Glasgow G31 2TB / Tel: 0141 575 3001 / 07791 561174 / mdempsey@impactarts.co.uk