A brand new adaptation of the groundbreaking 1934 play by George S Kaufman and Moss Hart, created in collaboration with U.S producer and director, Christopher Hart (whose father Moss Hart co-wrote the original play).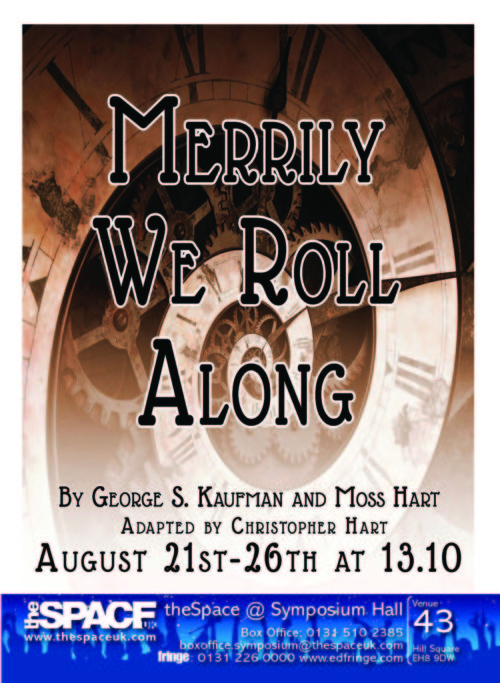 The Story
The play tells the story of Richard Niles, a successful playwright of forgettable light comedies, who seemingly has it all – but what sacrifices has he made for fame? The play travels back in time, beginning in 1934 at the peak of Niles' success, through the great depression and the roaring 20s to 1916, as we see how Richard has abandoned his principles and betrayed his friends and family to fulfil his ambitions and for the material comforts of success. The play ends with a young Niles at his college graduation, an idealistic youth filled with promise, hopes and dreams of his future, quoting the words of Polonius: "This above all, to thine own self be true".
Our Production
Our Time Theatre is excited to present a brand new adaptation of this classic 1934 play, originally written by George S Kaufman and Moss Hart. We have been working with U.S producer and director, Christopher Hart (whose father Moss Hart co-wrote the original play), to create this adaptation – and we are extremely excited and proud to be producing the first revival of this play in decades, which will debut at the Edinburgh Festival Fringe. Many people will be familiar with the 1980s Sondheim musical of the same name, which was based on the original 1934 play, although with some changes to the characters, story line and era in which it was set.
We believe this is a classic piece of theatre which deserves to be brought in front of audiences again. It was revolutionary when first released due to the reverse structure in which it is told – as we move forward in the play but backwards in time, we see snapshots of our protagonist's life, the important events and decisions that led him to where he is when we first meet him in 1934. The telling of the storey in reverse makes it such a moving and emotive tale; as the momentum of the play builds towards the peak of youthful optimism and hope, which we have already seen shattered during the course of the play. This play is truly unique, charming, clever and thought-provoking; a moving story set against the back drop of 1920s America, packed full of sensational drama as well as sparkling comedy with a poignant message.
About Us
Our Time Theatre is a brand new venture, with the aim of providing actors with opportunities for creative and professional self-development, through the production and performance of new or lesser known work: which in turn, we want to bring to greater cultural and public prominence.
Follow us:
Our Time Theatre presents MERRILY WE ROLL ALONG at theSpace @ Symposium Hall. August 21st-26th. 13:10 (1h30m). £8 (£6).