The council wants to build a new school in Queensferry, and discussed how to progress that at a full council meeting last November.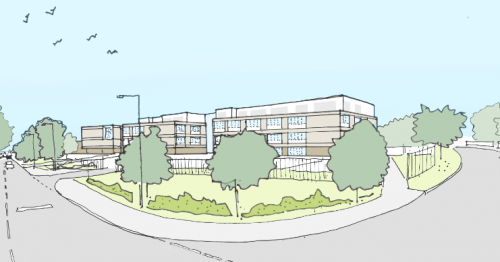 Today in South Queensferry there is the first of two drop in sessions to find out about progress with the plans to provide a new high school and answer any questions that parents or residents may have.
There will be a second drop in session on 22 June 2017 at the same time.
At that stage the council had already conducted a feasibility study to determine the eventual capacity of the school. That considered potential increases in the school roll due to more children living in the area, both in the new housing included in the Local Development Plan as well as other children coming through from feeder primaries.
One consideration was that if the council transfers the Kirkliston catchment area into Queensferry High School's catchment area, then the council officers recommended a capacity of 1200. In the same way as other new schools already do, their bespoke leisure facilities will be managed by Edinburgh Leisure.
But alternative propositions that the new school could be aimed at 1200 pupils with capacity to extend to 1400, or indeed just build a new school for 1400 pupils immediately even if they have to leave some rooms empty meantime were also considered
The estimated total capital cost of the four different options in the feasibility study (at current day prices) is provided in the table below:
| | |
| --- | --- |
| | |
| | |
| Extendable 1200 capacity school | |
| 1400 capacity school with fallow rooms | |
| |  £42,856,889 |
The council has two schools in Portobello and Craigmount with capacity for 1400 pupils which they believe is the biggest manageable school they should have. Otherwise they feel that the school can become unmanageable from an educational perspective.
A deputation from parents in Kirkliston attended the meeting in November to have their say.
One parent Mark said: "It is striking that a 1400 capacity school only costs 5% more than a 1200 capacity school.
"But I feel that the projections are understated. Two years after the school is built there will already be more than 1200 children.
"If I were a councillor trying to get it right for every child then I would look at whether the school should have 1200 or 1400 children."