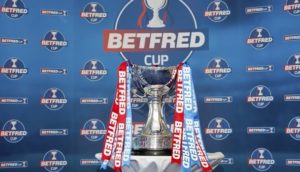 The fixtures for the opening round of the Betfred Cup have been announced. And while a new season may be about to dawn, the age-old lack of respect for the supporters – the lifeblood of the game, don't you know? – is still as prevalent today as it's always been.
Take Hearts, for example. In Group B, a section where their opponents are two clubs from just across the River Forth and two from the north-east of the country, where do you think the Maroon Army will need to go to watch their two away fixtures? Elgin and Peterhead. Fair enough, fans of those two clubs must travel south for their away games. But the powers-that-be have decreed that Hearts must head to Elgin and Peterhead on successive Tuesday evenings. Not only is this far from convenient for Hearts supporters, it's unlikely many of them will be keen on leaving work early to head north. What compounds this issue is that Hearts fixtures against East Fife and Dunfermline Athletic – both at Tynecastle – are on a Saturday.
One might have thought common sense would have prevailed and Hearts fixtures against the Fife clubs would be in midweek with the trips north planned for a Saturday. But that's wishful thinking.
Similarly, in Group D, Hibernian will be faced with the long trip to Dingwall to face Ross County on a Friday evening – albeit this game has been switched for live television coverage.
The Betfred fixtures for Hearts, Hibernian and Edinburgh City are below:
Group B
Saturday 15 July Dunfermline Athletic v Elgin City, kick-off 3.00pm Peterhead v East Fife, kick-off 3.00pm
Tuesday 18 July East Fife v Dunfermline Athletic, kick-off 7.45pm Elgin City v Heart of Midlothian, kick-off 7.45pm
Saturday 22 July Dunfermline Athletic v Peterhead, kick-off 3.00pm Heart of Midlothian v East Fife, kick-off 3.00pm
Tuesday 25 July East Fife v Elgin City, kick-off 7.45pm Peterhead v Heart of Midlothian, kick-off 8.00pm
Saturday 29 July Elgin City v Peterhead, 3.00pm Heart of Midlothian v Dunfermline Athletic, kick-off 3.00pm (Live on BT Sport)
Group D
Saturday 15 July Hibernian v Montrose, kick-off 3.00pm Ross County v Alloa Athletic, kick-off 3.00pm
Tuesday 18 July Alloa Athletic v Arbroath, kick-off 7.45pm Montrose v Ross County, kick-off 7.45pm
Friday 21 July Ross County v Hibernian, kick-off 7.45pm (Live on BT Sport)
Saturday 22 July Arbroath v Montrose, kick-off 3.00pm
Tuesday 25 July Hibernian v Arbroath, kick-off 7.45pm Montrose v Alloa Athletic, kick-off 7.45pm
Saturday 29 July Alloa Athletic v Hibernian, kick-off 3.00pm Arbroath v Ross County, kick-off 3.00pm
Group F
Saturday 15 July Berwick Rangers v Morton, kick-off 3.00pm Queen's Park v Motherwell, kick-off 3.00pm (Live on BT Sport)
Tuesday 18 July Edinburgh City v Berwick Rangers, kick-off 7.45pm Morton v Queen's Park, kick-off 7.45pm
Saturday 22 July Motherwell v Morton, kick-off 3.00pm Queen's Park v Edinburgh City, kick-off 3.00pm
Tuesday 25 July Berwick Rangers v Queen's Park, kick-off 7.45pm Edinburgh City v Motherwell, kick-off 7.45pm
Saturday 29 July Morton v Edinburgh City, kick-off 3.00pm Motherwell v Berwick Rangers, kick-off 3.00pm