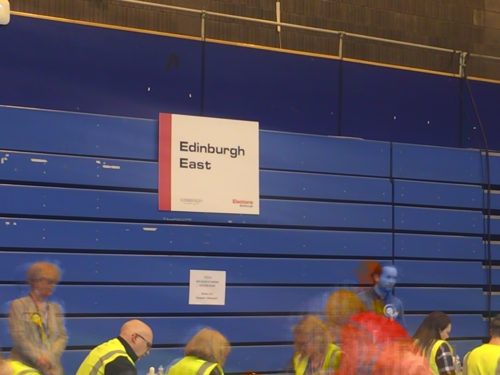 Edinburgh East has announced its winning candidate for the 2017 UK General Election.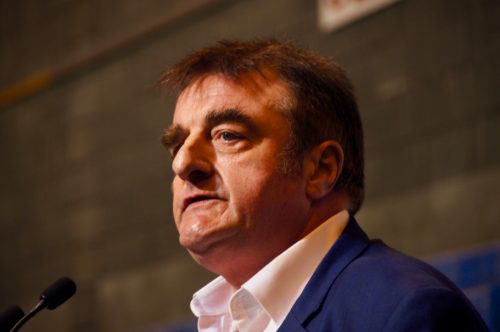 The MP will be the SNP candidate Tommy Sheppard who goes to Westminster for a second term.
We speak to Edinburgh East MP @TommySheppard who has just been re- elected here pic.twitter.com/1U92vmwFe7

— Edinburgh Reporter (@EdinReporter) June 9, 2017
The votes cast for the 2017 candidates in Edinburgh East were : 
GRAY, Tristan Philip Pierre – Scottish Liberal Democrats (1,849)
KING, Patsy – Scottish Labour Party (15,084)
MACKIE, Katie Crichton – Scottish Conservative and Unionist (8,081)
SHEPPARD, Tommy – Scottish National Party (18,509)
Edinburgh East includes the Old Town, including Grassmarket, Canongate and Parliament. Newington and Danderhall carry the border to the south which runs over to Duddingston and Portobello in the east and Easter Road back up to Princes Street.
Back in 2015, this large constituency turned into a SNP stronghold; overthrowing their long allegiance with Labour. Tommy Sheppard (SNP) won a striking victory in the area despite the loss of the Scottish Independence Referendum in 2014. The SNP won the area with a rise of 28.8%, giving them 49.2% share of the vote.
The previously Labour voting constituency has once again voted for SNP representation under Tommy Sheppard.
"The Tories have taken defeat from the jaws of victory" said Tommy in his speech as he explained how the SNP would work towards making Scotland's voice heard during Brexit negotiations. "There is one party above all who have done the best tonight, and that party is the Scottish National Party". He went on to congratulate his opponent Patsy King, for the success that the Labour party is showing across the United Kingdom.
In 2015 the turnout in Edinburgh East was 70.2% but there was an increase this year to 74.22%.