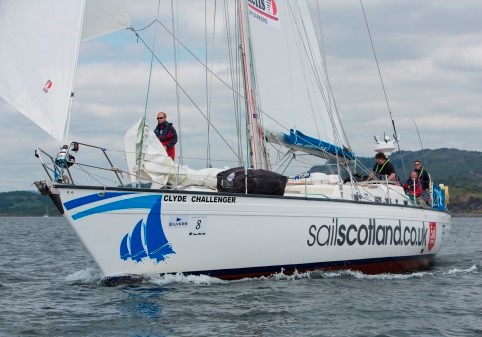 Royal Forth Yacht Club (RFYC) is opening its doors on Sunday, May 14 from 1pm to give people a chance to experience being out on the water as part of the Royal Yachting Association's (RYA) national Push the Boat Out event.
People of all ages and abilities are welcome to enjoy sailing and powerboating free and last year, over 30,000 people attended events at over 350 locations across the UK.
A wide range of activities will take place Granton Harbour and sessions include sailing in dinghies and yachts, powerboat trips and shore-based activities.
Visitors can also watch demonstrations see junior members racing dinghies round the harbour and a rowing race between local Sea Cadet units.
No pre-booking is required. Visitors can turn up and get out on the water with experienced club members.
All necessary safety equipment will be provided but visitors should bring warm clothing such as a windproof jacket.
Adrian Shield, Commodore of RFYC, said: "Sailing is one of the best ways to get away from it all and it is a sport that is accessible no matter your age or ability.
"We're excited to be opening our doors to the local community and it is a fantastic opportunity to try your hand at sailing."
For full details of the day or other club activities visit www.rfyc.org or follow them on Facebook.
For more information on RYA Push the Boat Out click here.