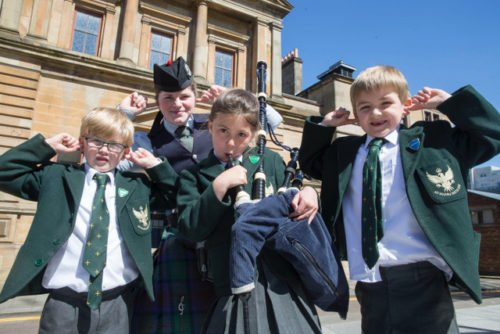 Next weekend, 19-21 May, Museums across Edinburgh will open their doors celebrating Scotland's culture. There will be over 140 events across three days in the biggest ever Festival of Museums.
The venues across Edinburgh aim to entice visitors by having hands –on activities, showcasing the amazing culture of Scotland.
Joanne Orr, Chief Executive of Museums Galleries Scotland, said: "Museums across Scotland will open their doors next weekend to host the biggest and most exciting Festival of Museums ever. We have a bumper programme packed with events celebrating Scotland's rich culture and incredible history – from the Picts and Border Clansmen to Vikings and even pirates! Make sure you check out what's happening near you."

With events targeting all age's events will be taking place across Edinburgh. Some of the highlights are set to be Your Teddy Takes a Walk around Edinburgh, City Art Centre, Saturday 20 May, which is a cartoon drawing session for the whole family with Stephen White, artist for The Broons and Oor Wullie. Photography events such as An Evening with Dark Edinburgh, St Cecilia's Hall on Friday, 19 May which is a talk and workshop on how to create stunning images in Edinburgh given by the man behind Dark Edinburgh photography.

With so many events spread across the weekend Culture Secretary, Fiona Hyslop, said: "I would encourage everyone to take part in the Festival of Museums, it offers a packed programme of activities for all ages with over 140 events being held all across Scotland."
To check out the full Festival programme visit the website where you can search for all the events in Edinburgh and beyond.