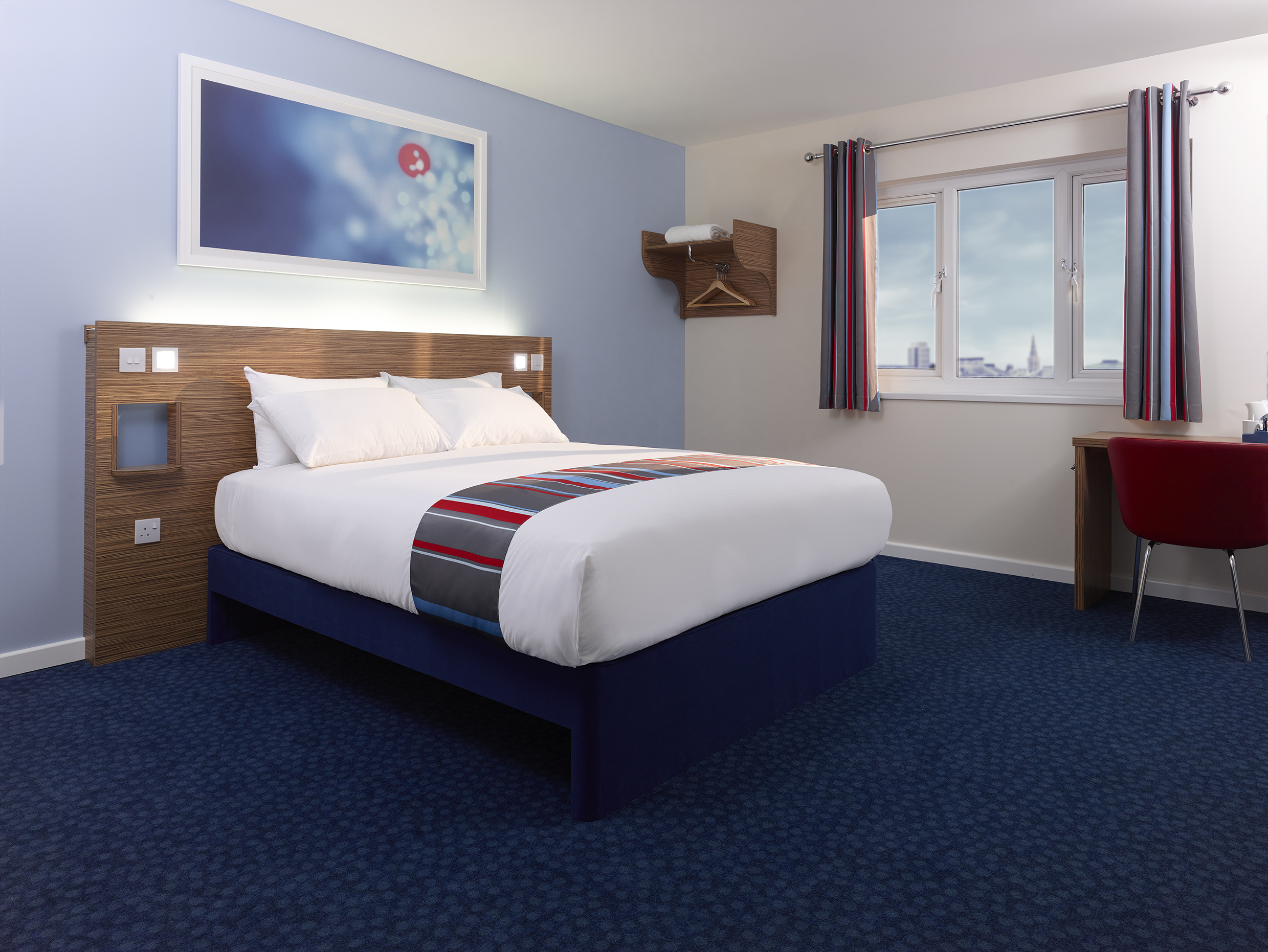 Travelodge ia looking for 21 new sites so that it can expand its network of hotels across Scotland. This includes looking for a site at Edinburgh Park.
The move was confirmed at the opening of Peterhead Travelodge which is the also the town's first branded hotel.
Two other hotel openings include a 74- room hotel in Stirling and a 54-room Travelodge in Inverness. Both are scheduled to open towards the end of this year.
The three properties represent an investment value of £14m for third party investors and will create around 50 new jobs.
Scotland remains a key growth area for the company fuelled by businesses looking to reduce travel costs and with the new generation of independent leisure travellers.
To support this growing demand, Travelodge is looking for 21 new sites across Scotland where it can potentially open a hotel.
This expansion would represent an investment value of over £100m for third party investors and could create around 400 new jobs.
From the target list of 21 sites nine locations could get their first branded hotel and these locations include Ardrossan, Aviemore, Galashiels, Kirkwall, Lerwick, Loch Lomond, Montrose, Oban and Pitlochry.
The hotel giant is also looking to double its portfolio of hotels in Glasgow, with a further five hotels.
Craig Bonnar, Travelodge's Chief Operating Officer, said: "The value hotel market continues to go from strength to strength in Scotland boosted by ever more cost-conscious businesses looking to reduce travel costs and the growth in independent leisure travel."