Blackwell's on South Bridge has a massive collection of books on all imaginable subjects. This month they have chosen three of their favourites from the gardening section to help you get off on the right foot in your garden or your highly prized allotment.
It's lovely to finally wake up in the daylight again, and if you're lucky enough to have access to even a wee green space, there are some wonderful books available to get you out and growing things.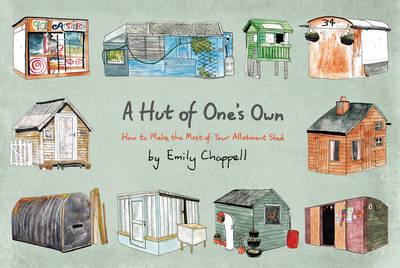 Emily Chappell has kept an allotment in Glasgow for eight years and in her gorgeous new title, A Hut of One's Own, she showcases dozens of examples of how to put your allotment shed (or garden shed) to good use. Chappell is a graduate of Glasgow School of Art and this handy hardback is full of her own bright and beautiful illustrations, making it a wonderful, practical gift. Blackwell's on South Bridge currently has a limited number of signed editions too!
Click here for more details of Emily Chappell's book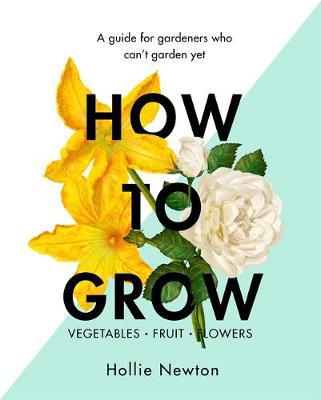 Hollie Newton's How to Grow describes itself as 'A guide for gardeners who can't garden yet', but seasoned growers may still be able to pick up some tips from this handsome manual which is separated into chapters on vegetables, fruit and flowers with an extensive introduction. A guide at the top of each page tells you clearly what you should be planting (bulbs, seedlings, young trees…),  when to plant, how much sunshine it will need, how much space it will take up and when to pick. It also outlines potential disasters and how they can be rectified!  How to Grow is sumptuously-designed and full of tempting photographs of your hand-grown fruit and veg in salads and desserts!
Click here for more details of Hollie Newton's book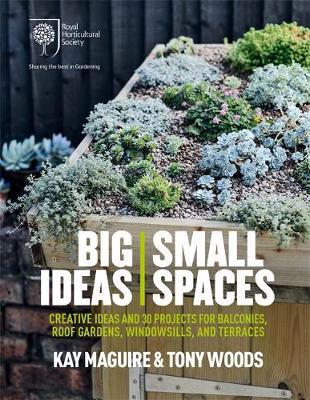 Kay Maguire has produced books for the Royal Horticultural Society and has regularly contributed to Gardener's World, as well as being their horticulture editor for six years. In her new book for RHS, Big Ideas, Small Spaces, she teams up with gardening wunderkind, former RHS Young Designer of the Year Tony Woods. This title includes 30 step-by-step gardening and DIY projects along with various other ideas for 'greening' your space, whether you're working with a windowsill, a rooftop or the smallest of yards.
Click here for more details of Kay Maguire and Tony Wood's book