Surveyors DM Hall advise that they have sold the pub which brought "a touch of Pacific sunshine to Edinburgh" at a closing date.
The 52 Canoes Tiki Den, which had the distinction of the biggest rum collection in Scotland with more than 200 bottles, attracted in excess of the asking price from an established Edinburgh operator.
Described by the World's Best Bars as "bold, bright and lively" with a Polynesian theme and novelty drinking vessels, is situated in the heart of the capital's busy West End at 13/14 Melville Place. It has created a splash of colour for revellers and locals alike in its vibrant and quirkily accessorised lower ground floor and basement bar.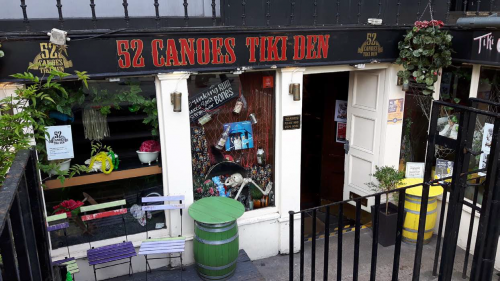 Suzanne Lawrie, Business Sales Manager, DM Hall, said: "This successful marketing exercise creates further expectation that the pub trade in Scotland could be turning the corner.
"52 Canoes Tiki Den has established a reputation over recent years as a cocktail destination at a time when cocktails are once again becoming popular and ever more complex.
"It has developed the same fun, laidback attitude to its food which is served in a series of nooks and crannies and tables and booths, all festooned in South Seas kitsch."
52 Canoes Tiki Den was offered to the market at offers over £325,000.